If you're tired with your carrier's phone plan, you might be interested in FreedomPop – the prepaid carrier that offers a Global SIM plan including 200 MB of data, 200 min and 500 texts per month. The company is currently offering a Global 3-in-1 SIM Kit that will allow you to use an unlocked GSM AT&T or T-Mobile phone around the world. As long as you keep up with your limits, this can be a completely free phone plan with no contracts or extra fees! Even if you have a phone plan that you're satisfied with, it may be helpful to keep an unlocked FreedomPop phone as a backup since it won't cost you anything.
What is FreedomPop?
FreedomPop is a mobile service provider that is currently available in the US and Europe, with coverage coming soon to Asia and South America. This is the perfect option for a backup phone or overseas travel phone that you just want to keep on hand for an emergency. Their mobile plans are offered with no contracts so you can feel free to cancel your service at any time. While their most exciting offer is the free phone plan, you can also sign up for premium packages that offer unlimited talk and text with up to 1 GB of data.
100% Free Mobile Service w/ Global 3-in-1 SIM Kit
Global 3-in-1 Sim Card Kit ($15.00 value)
Global Unlimited Talk, Text, and 1GB Trial ($19.99/mo value)
Premium Plus Trial ($7.99/mo value)
Free Shipping ($14.99 value)
Total value: $57.97, 91% Off
Today's Special: $4.99 + Free Shipping
FreedomPop Service Features:
Compatible with most unlocked GSM AT&T and T-Mobile phones
Use your phone around the world
Free Basic Plan: 200 mins, 500 texts & 200MB
No contract. No commitment. Cancel anytime.
Free unlimited calling & texting between FreedomPop Phones
High Speed HSPA+ and Nationwide 3G
WiFi calling and texting from anywhere
Get a new phone number or keep your own
Free international calling from over 60 countries
Earn additional free data every month by adding friends
Earn unlimited free data by completing partner offers
FreedomPop service currently only supports Android and Apple devices running Android 4.0+ and iOS 7.0+
Sim ships activated
Signing Up for FreedomPop:
To sign up for the FreedomPop Global SIM, you just go to their site and enter your zip code and email address to check if service is offered where you live. Freedompop will not sell you a plan unless you're in a good coverage area. Once coverage is confirmed, you'll be taken to a page that will show you the breakdown of the offer, which shows you the value of the SIM card and the free trial plans that they provide.
Global Coverage
The Global SIM card will give you access to 200 MB of data, 200 min and 500 texts around the world, but you can save your minutes and texts by communicating with other FreedomPop phones. Although data coverage is only available in the US and Europe for now, it will be coming to parts of Asia and South America soon, and you can always use free Wi-Fi calls and texts from any location with internet access!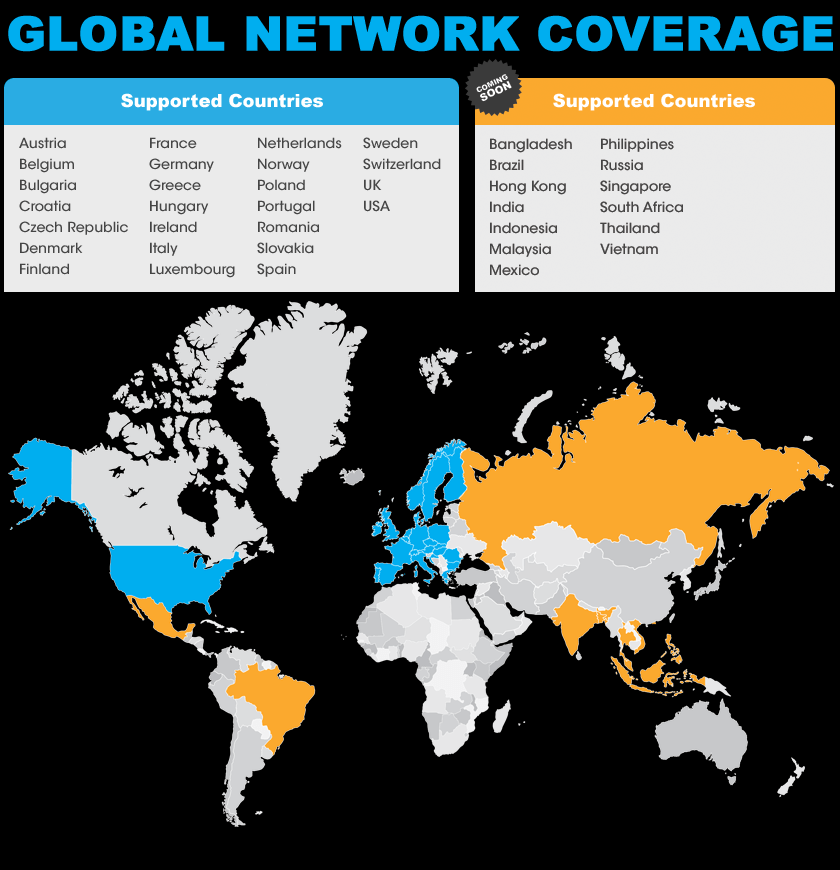 How to Receive Additional Data:
Purchasing Data
Signing up for the free mobile phone plan only allows you to use 200 MB of free data per month. If you only need a smartphone to check email and read a little news throughout the day, that may be enough data for the month. If you go over 200 MB, you'll have to pay $0.02 per MB of extra data. For users that sign up for any paid plans, extra data will cost $0.015 per MB.
The cost for extra data for mobile hot spot plans is pretty much the same- $0.02 per MB of extra data for users of the Basic plan but only $0.01 per MB of extra data for all other plans.
Freedom Friends
You can also add on to your data allowance by referring some "Freedom Friends" to the carrier for an extra 50MB per person (up to 500MB per month). All you have to do is log in to your FreedomPop account, click the home tab, and find the option on your right labeled "My Freedom Friends." You can then use the "Friend Finder" to scan the contacts in your address book and send out invitations to your friends and family. If someone you know is using FreedomPop, you can connect with them so each of you can get an extra 10MB of data per month (as long as you both are active FreedomPop users). If your contacts aren't using the service, you can invite them.
Completing Offers for Data
When you take surveys, download software, or complete other random offers from the FreedomPop site, you can add even more data to your account.  The offers will vary from purchasing services like Netflix and FreeCreditReport.com, to signing up for free email newsletters or downloading browser extensions. If you're going to complete an offer that requires your email, I suggest you use a junk account.
Conclusion:
The FreedomPop Global 3-in-1 SIM Kit is a great option for those of you that want a backup phone that you can use around the world. With 200 MB of free data per month, you can use the phone for emails or maybe for navigation in a pinch. No matter what, it may be a good idea to keep a backup phone if you happen to have a spare unlocked GSM AT&T or T-Mobile device. It's hard to beat a free phone plan that doesn't even bother you with contracts, cancellation fees, or ads! The deal gets even better if you decide to earn more free data by referring friends or completing product surveys/trials. Keep up with HustlerMoneyBlog if you're interested in different ways to Save Money!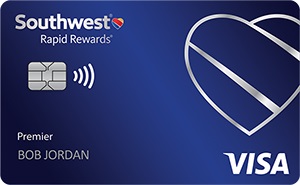 The Southwest Rapid Rewards® Premier Credit Card offers 50,000 bonus points after spending $1,000 on purchases in the first 3 months from account opening.

In addition, you'll earn 6,000 bonus points after your Cardmember anniversary each year.

You'll earn:
• Earn 3X points on Southwest purchases.
• Earn 2X points on local transit and commuting, including rideshare.
• Earn 2X points on internet, cable, phone services, and select streaming.

You're able to redeem your points for flights, hotel stays, gift cards, access to events and more.

This card does carry a $99 annual fee, but there are no foreign transaction fee.



Learn More About This Card Here