Have you recently bought any of the Galaxy S10 phones recently? Do you love listening to music? If you said yes to either of these questions, then we have just the promotion for you! Samsung is offering you free 6-months of Spotify Premium if you bought any of the Galaxy S10 series!
To take advantage of this offer is super easy and simple. Spotify comes preloaded into the phone, so all you have to do is either log in or create an account and activate your premium! This promotion is only valid until December 31, 2019. There is plenty of time to take advantage of this promotion, but don't wait till last minute to do so as it'll be gone before you know it.
Samsung Spotify Promotion
Promotion: Free 6-month Spotify Premium trial for Galaxy S10+, S10, and S10e owners
Expiration Date: December 31, 2019
Availability: Any of the Galaxy S10 series
Terms & Conditions: From the moment that you activate the Free Trial Period by submitting valid payment details that are accepted by Spotify. The Premium and Samsung 6 Month Trial Offer does not permit or provide access to any additional third party goods or services that may be made available with subscriptions to any Spotify Premium product during the Free Trial Period.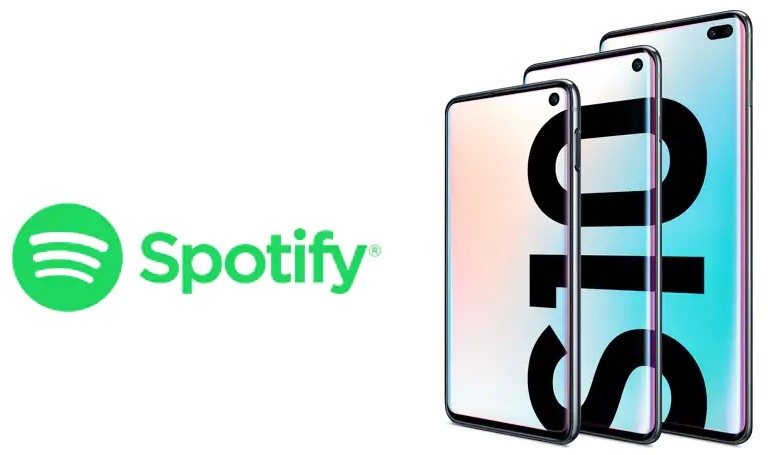 How To Get Free Spotify
Purchase any of the Galaxy S10 series phone
Go to the Spotify app and find premium in the settings
Activate your premium
Enjoy free Spotify for 6 months!
Bottom Line
This offer is great for music lovers and those who are looking to purchase a new phone from Samsung. This promotion will allow you to get free 6-months of Spotify Premium if you bought any of the Galaxy S10 series! With just a few simple steps, 6 months of Spotify can be yours for free! If you finding more ways to save, see our section for more ways to save money online!