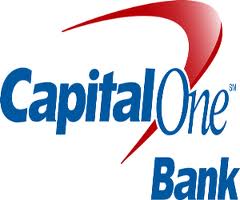 Capital One Bank is now offering a $50 bonus when you open a new InterestPlus Online Savings account online using offer code GREATDFDF. In order to get the $50 bonus, you must have a balance of $10,000 or more by December 31, 2011. With the InterestPlus Online Savings account, you get maximum saving with a rate that is 3X the national average. You'll earn 1.10% APY Annual Percentage Yield (APY) on balances of $1,000 or more. There is also a 10% Quarterly Bonus on interest earned with use of your Capital One credit card once a month or a $10,000 average monthly balance in your savings account. Capital One Bank is backed by the FDIC which insured up to $250,000.
From the website:
You will receive a $50 bonus if you open a Capital One Bank InterestPlus Online Savings (IPOS) account online only, enter the offer code at the time of account opening, and have $10,000 or more on deposit on 12/31/2011. You are eligible for this promotion only if you received this offer from Capital One. This account must be your first account with Capital One Bank. This account must remain open 4-8 weeks after 12/31/2011 during which time the bonus will be deposited into your account. The bonus will be reflected on your monthly statement and will be included in your year-to-date interest and year end tax reporting. This offer cannot be combined with any other offers.
As of 8/31/2011, the 1.01% APY is one of the best rates for an online saving account.  Earn that extra 10% quarterly bonus with an average monthly balance of at least $10,000 in this account every month during the previous quarter. They allow up to 99 linked external accounts, a high ACH transfer limit per day($250,000 in or out), and external links are set up online with verification via trial deposits. These features make Capital One Bank to be a nice hub account to manage multiple accounts from many banks.

Don't forget to check out our complete list of bank bonuses!