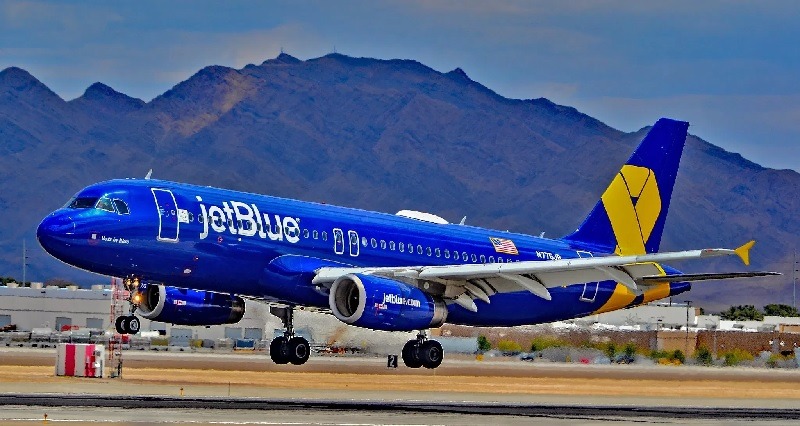 Flight prices can be expensive, however jetBlue is an American low cost airline that always finds the lowest prices possible. If you love JetBlue and are a card holder, then we have the promotion for you! If you book a flight with your card, you can Get $25 Rewards Card w/ $250 Purchase Using Mastercard! 
Being a cardholder can give you many benefits! If you aren't already, join so today so that you can also be eligible and targeted for different promotions that JetBlue may have. This current offer is only valid until March 31, 2019.
JetBlue Cardholder Promotion 
Promotion: Get $25 Rewards Card w/ $250 Purchase Using Mastercard
Availability: Targeted
Expiration: March 31, 2019
Terms: Tickets must be purchased on jetblue.com using a Mastercard and booked between March 18, 2019 and March 31, 2019, or while supplies last. Offer valid only for original intended recipient of this offer, which may not be transferred to or redeemed by any third party other than intended recipient. Limit one (1) $25 Mastercard Reward Card per person, regardless of whether it's a one-way or round-trip booking and regardless of the number of passengers on such booking or final cost of all flights booked or if more than one qualifying transaction is made during the offer period. Mastercard Reward Card will be delivered, via email, from omnicard.com to the primary passenger at the email address provided to jetblue.com within 4-6 weeks after promotion has ended. Approximately 10,000 Mastercard Reward Cards will be available for this promotion.
Get $25 Rewards Card
Check your email to see if you were targeted
The email subject line should say: "Land yourself a $25 reward".
Book your flight through JetBlue with your Mastercard
Get $25 Rewards Card w/ $250 Purchase!
Bottom Line
Businesses that frequently fly with JetBlue, look in your email inbox to see if you were targeted for this offer! For a limited time, you can Get $25 Rewards Card w/ $250 Purchase Using Mastercard! This promotion does expire soon on March 31, 2019.
If you love saving money, be sure to take advantage of this offer if you are targeted! If you're interested in what more offers, see our list of the Best Barclaycard Promotions. For more credit cards, see our latest list of the best credit card bonuses.