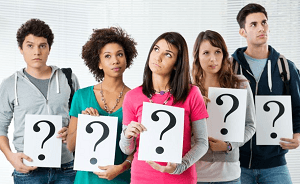 Senior year has started for high school seniors, and as someone once said, you can never be over prepared! Before you think about all the new people you're going to meet and all the new experiences, make sure you're prepared for before you leave the nest. Simple things such as signing up for a checking account can make paying for those club fees or textbooks easier. Such as the Chase College Checking Account which offers a free debit card and a $50 bonus. Check out how to plan ahead for your freshman year!
Managing Your Money:
If you have yet to get a checking account, now is the time to sign up for one! Most student checking accounts, such as the Chase College Checking Account comes with a free debit card which you can use to easily pay with for those club fees with a mobile payment service such as Venmo. With a debit card, it gives you the mobility to easily pay back others with the mobile payment services available today. Additionally, this Chase College Checking Account even comes with a $50 Bonus when you sign up. Start keeping track of the purchases you make and manage your budget today!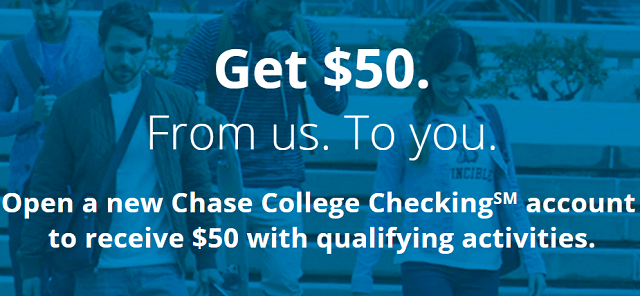 Plan Classes Ahead: 
Before signing up for classes during your freshman orientation, make sure to plan out what classes you want to take. Every college has a course catalog or book where you can view classes, class times, and professors for the incoming semester. If you plan your classes in advance, it makes everything go so much more smoothly. Additionally, take advantage of tools such as ratemyprofessor.com to read reviews on professors, and see what students have to say about them. Make sure to space your classes around each other so you have time to get from building to building or for an after class group study sessions. Please note that you shouldn't take 9 a.m. classes, you'll regret it.
Tips For Students:
Student stores are usually ridiculously overpriced, so research ahead. Save money on textbooks by using tools such as slugbooks.com, which compares the prices of textbooks from various sellers or purchase them from fellow students who have already taken the class. Depending if you're campus is a commuter school it might be best to shell out extra for a better parking pass if you don't want to spend 20 minutes driving around looking for a parking spot or fight another student for a parking space.
Bottom Line:
Make a smooth transition into your freshman year of college by preparing in advance. Things such as planning you classes ahead can make everything easier, instead of fumbling around when signing up for classes. Help save money with sites that compare the cost of textbooks and keep track of your budget and money with a student savings account, such as the Chase College Checking Account. Which comes with features such as Mobile Check Deposit, Real-Time Fraud Monitoring, a free debit card, $50 bonus and more. Get ready for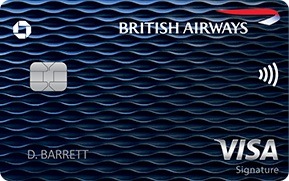 The British Airways Visa Signature® Card offers up to 100,000 Avios. Earn 75,000 Avios after you spend $5,000 on purchases within the first three months of account opening and earn an additional 25,000 Avios after you spend $20,000 in the first 12 months of account opening.

You'll earn:
• 3 Avios per $1 spent on purchases with British Airways, Aer Lingus, Iberia, and LEVEL.
• 2 Avios per $1 spent on hotel accommodations when purchased directly with the hotel.
• 1 Avios per $1 spent on all other purchases.

This card comes with a $95 annual fee and no foreign transaction fees. You'll be able to get 10% off British Airways flights starting in the US when you book through the website provided in your welcome materials. In addition, every calendar year you make $30,000 in purchases on your British Airways Visa card, you'll earn a Travel Together Ticket good for two years.



Learn More About This Card Here