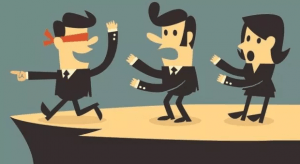 Everyone makes mistakes, but some mistakes are way worse than others. To minimize actions that could tank your finances, we're going to look at the best ways you can avoid them and what to look out for while browsing the market.
Paying too Much Attention
Yes you heard me right. Studies have shown that constantly checking the market for ups and downs have actually hurt investors way more than it helps. This is a common mistake that many beginner investors make, which leads to them getting discouraged and quit trading altogether
How Do I Avoid This?
The next time the market has a huge fluctuation, which it will, try to steel yourself. It's ok, chill out a little bit, do your best to not make any knee-jerk reactionary trades that could end up losing you even more money. Always have your larger goal in mind.
Paying too Little Attention
This is of course the opposite of what we just discussed. Caring too little about the market impact can also lead you to a financial detriment. Involvements will gain or lose value over time, even more the stable ones, and many people fail to routinely check up on what they have put their money into.
How Do I Avoid This?
It's ok to chill out but don't chill out too much. You are still dealing with your own personal money, so don't treat investing lightly. Ideally you should simply routinely monitor your investments without making any knee-jerk reactions to the market.
Believing the Pundits
Some treat investing talking heads such as Jim Cramer like gospel, which is a very dangerous thing to do. People like them don't personally suffer if their advice turns out to be wrong. TV personalities make a fortune drumming up fear and hyping everyone up for any fluctuations in the market.
The average accuracy of all pundit recommendations was around 47%, so spending all of you time listening to others can often lead you to ruin.
How Do I Avoid This?
If you hear a famous TV personality advocating for a certain stock, remember that they have just broadcasted that to millions of others, making the stock decrease in value. Trust in yourself and trust the research that you perform. If the millions of others that listen to TV pundits aren't millionaires, then you won't be one either if you stick around.
Attempting to Beat the Market
When you try to find the hidden gem of stocks, you're hoping to earn more than if you had invested in the index fund instead. However, more often than not the average investor will not beat the market. Stock picking comes with way more risk than diversifying. If your main investment falls, your money will be toast.
How Do I Avoid This?
Diversify! If you invest in a well-diversified mutual fund you'll get a ton of different investments. This means that if one of your investments falls, then you will still have a variety of other investments to fall back on.
Ignoring Expenses
If you invest in something like a mutual fund, you will have to pay an expense ratio. These fees are normally super well, but they can stack up if you are not careful. If you make a return of 4%, and the ratio is 1%, then you will walk away with only 3% return. Even if your returns are negative it will still be subtracted.
How Do I Avoid This?
Expense ratios have a high degree of variety between different funds, so make sure you keep an eye on them before you make any serious investments.
Bottom Line
There are countless mistakes that you can make as an investor. These are five of the most common, but make sure you do your research before you start investing so you can be prepared.
If you're interesting saving even more money, we've also composed a list of other ways to Save Money that you can check out. Also if you would like to see all the latest bank deals nationwide, be sure to view our full list of Bank Bonuses and find one in your area!