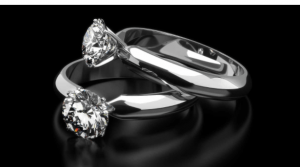 If you are planning to get engaged soon, you are in for a long ride. Diamond rings and jewelry are pricey, but with careful planning, you can purchase a product that fits your needs and doesn't break the piggy bank. There are a ton of things to consider from the characteristics, certifications, and look of the diamond to how much the diamond should cost. Most people are not very informed on the diamond buying process. Inform yourself on diamonds, create a plan, and you will be on your way to obtaining a great diamond ring.
Editor's Note: If you're not even sure what type of jewelry you will be needing, you should check out our post "What's the Difference Between an Engagement and Wedding Ring?" It will help you understand the different pieces to getting married.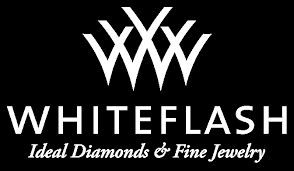 At Whiteflash, they're all about the Ideal Cut Diamond carrying the largest inventory & best selection of AGS certified ideal diamonds in the world!
• Exclusive provider of their own A CUT ABOVE® Super Ideal Diamonds
• Finest designer brands such as Tacori, Verragio, Simon G, Ritani, Danhov, Vatche, and Benchmark
• Entire staff GIA trained including several Graduate Gemologists & Diamond Graduates
• Complete Satisfaction Money Back Guarantee


The 10 Steps to Buying an Engagement Ring
1. Set a Budget
Not everybody has thousands of dollars sitting around to buy an engagement ring. It is a large investment that must be taken with care! Figure out a budget that won't put you into debt. Setting and sticking to your budget will:
Lead to Smarter Shopping- You will understand what is or is not in your price range. Don't waste your time on diamonds that are unreasonable to purchase.
Help Plan for The Wedding- Splurging all your money on a ring will leave you with nothing for your wedding night. Budgeting will help save money for the special occasion.
Diamond companies will often use sayings like "You should spend about 2-3 months worth of salary!" This saying is mostly a marketing ploy. If you want tips and tricks to knowing how much you should be spending check out our post "How Much Should You Spend On An Engagement Ring?"
2. Create a Savings Plan
You shouldn't go in to debt for paying for a ring, but in order to do that, you must save money! Set a plan for savings for the ring specifically. Small things go a long way. Eat out less, use coupons, do side hustles, and pocket the money for the ring. It will be worth it!
3. Avoid Common Mistakes
Diamonds are very complex and are not easy to purchase. Informing yourself on diamonds will ensure that you are getting a high quality diamond for your money. Study different characteristics and make an informed decision on what diamond ring you are buying. One of the most important characteristics to focus on is the 4 C's, check out our post on the "4 C's of Diamonds"
4. Select a Diamond
There are so many diamonds on the market, but finding one that is looks great and fits your budget is difficult at times. You'll need to research diamonds from multiple sources to get a good price.
5. Select a Setting
The diamond sits upon a mount. The diamond is the forefront of the jewelry, but the background/the setting is essential to making the diamond sparkle too! Diamond and Ring Settings are easy when you can customize it yourself. A great custom jeweler retailer to look into is James Allen.
James Allen's Design and Create is a perfect way to get the ring exactly how you want it!


At James Allen, their diamond and gemstone fine jewelry collection offers hand-crafted pieces of unforgettable luxury that are perfect for any occasion.
• Their mission is to offer consumers online the highest quality diamonds & largest selection at the best price.
• 150,000+ certified conflict-free diamonds, all photographed in 360° HD
• 24/7 Diamond Experts, with option for Real-Time Diamond Inspections
• Lifetime Warranty, Free Shipping Worldwide
• Hassle-Free Returns with 100% Money Back Guarantee


6. Select a Jeweler
Diamonds are graded strictly with certifications and many other factors. Shop from a reputable company and you ensure that you are getting a higher quality diamond. The best and sure way to know that you are getting what you are buying is to shop from diamond certified retailers with American Gem Society (AGS) and Gemological Institute of America (GIA) certifications. The following retailers below in the table are certified by either the AGS, GIA, or both!
Where Is The Best Place To Buy An Engagement Ring?
For
Diamond Retailer
Best Place To Buy Online
James Allen
Biggest Selection
Blue Nile
Best Diamond Cuts
Whiteflash
7. Research Online
Shopping online can be scary, but there are many great retailers that sell high quality diamonds. It is important to look at the diamond, but an online market doesn't always give you that opportunity. Be sure to look for online diamond retailers that allow you to see the diamond with technology like "HD 360 Degree Viewing Technology by James Allen" and "360 Videos by Blue Nile."
8. Determine her Ring Size
Rings come in all different sizes. Buying the wrong ring can ruin the magic, but it can be a funny memory together! In all seriousness, however, buying the right size is super important! You can sneak the measurements of the ring by either borrowing her current rings and taking them to a jeweler to be measured. If she wears her rings all the time, trace it out with a piece of paper before she leaves with them and measure it with a jeweler.
If you can do these two things, the average ring size for woman is a "6." Shop for a bit bigger if you're not sure, at least the ring will fit until it can be fixed.
9. Determine her Style
Try to make the ring match with her style and she will enjoy it much more. Analyze her style by:
What she already wears
What she browses and jewelry related posts she likes
What her friends say she would like
10. Buy the Ring
Of course, you want it to be a surprise, but the best way to ensure that she is getting a ring that she would like is to let her pick it out herself. If you really want it to be a surprise, you can always just give her a surprise proposal.


At Blue Nile, their jewelry is designed and crafted with high-caliber, quality materials and inspected with exceptionally high standard.
• Highest Diamond Quality Standard & Authenticity Certified
• Get More For Less & Always Have The Best
• Best Price: Find a comparable GIA graded diamond for less and they'll match the price. Pay 20% up to 40% less than traditional jewelers


Bottom Line
Diamond buying is a difficult process, but with a little guidance and information, you can be on your way to buying a great diamond. Create a budget and savings plan so that you don't break the bank when you buy a diamond. You have a long future ahead of you! Always be sure to inform yourself on the diamond and more importantly make sure that the diamond looks good to you and your spouse. The best way to get a diamond that is exactly what she wants is to let her decide herself. The magic won't be ruined that badly! If you're interested in other great diamond retailers like James Allen, be sure to check out our Whiteflash Full Review for their best diamond cuts and Blue Nile Review for their large selection!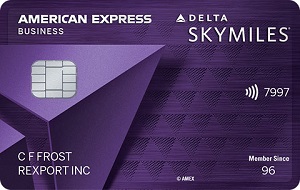 The Delta SkyMiles® Reserve Business American Express Card offers 100,000 Bonus Miles after spending $6,000 in purchases on your new Card in your first 3 months. Offer ends 3/29/23.

NEW: Save 15% On Award Travel With TakeOff 15. Not applicable to partner-operated flights or to taxes and fees.

You'll earn 3X miles on every dollar spent on eligible purchases made directly with Delta.; 1X mile on every eligible dollar spent on purchases.

This card does carry an annual fee of $550 (See Rates & Fees). However, there are no foreign transaction fees.

Terms and limitations apply.