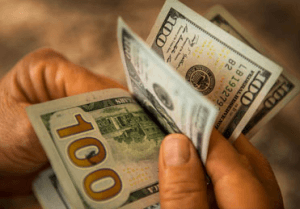 Everyone's approach to climbing the ladder of success in the world of finance is different, you just need to find your own calling. Of course, there are some secrets that can put some people ahead of others.
If you are a younger person just now getting into adult life, there are a ton of things for you to learn. One of the most important things you can start doing is to start acting financially intelligent. To help you start out, we are going to give you 23 Ways to Build Wealth in Your 20s
23 Ways to Build Wealth
Make a Financial Plan

The first step to building your wealth is to set goals for yourself. What's your target cash amount? When do you want to acquire it? When do you want to retire? These are all questions you should be asking yourself. If you are unsure on how to answer these, consider asking a financial consultant.

Pay Off Your Debt

It's hard to be wealthy if you are indebted to different entities. If you have student loan or credit card debt don't beat yourself up. The majority of Americans face this problem so you aren't alone. Many of these people won't get out of this debt however, and that's where you are different. View paying off your debt as your highest priority. The faster you get out of it the faster you can gain higher retained earnings.

Choose your friends carefully

If you are constantly going out with your friends and spending lavish amounts at clubbing/bars/shopping then you may want to take a step back. Hanging out with your friends is always a fun time, but it's important you let them know that you are taking your finances seriously. Not going out with them all the time might be hard, but it's necessary in order to avoid needless spending.

Find the Right Romantic Partner

Your romantic partner can be even more cost consuming then your friends. I know it sounds insensitive, but if you are spending hundreds a week on dates and romantic gifts for your significant other, let them know that it's time you guys cut back. If they get mad at you they might be after your money!

Pick a Higher Paying Job

If you are in the midst of your college years, consider what degree you are pursuing. College is an investment in yourself, so you'll want to make sure your degree will help you get a high paying job. Business and STEM fields are great for this. Pursuing what you love to do might be more important, but if you aren't sure what major you want, consider one that will make you some money.

Do Something you Love

If you wake up every day to a job you hate, you are bound to get burnt out. Picking a career that you love can often earn you more money in the long run by allowing you to stick to a job for a long time.

Do Something you're Good At

As the Joker once said, "If you're good at something, never do it for free." If you are good at your job, you will have some pretty sweet job security. Being a valuable part of a team is vital in getting jobs provide meaningful experiences with a hefty salary.

Commit to a Career Path

Patience is a virtue. Building up experience in a career path will allow you go up the chain of jobs in a linear fashion. Jumping all over the place will lead you to have a lot of experience but in all the wrong places. A jack of all trades is a master of none!

Consider Getting More Education

The higher your education level, the more money you will make. That's the general consensus anyway. Getting a masters or PHD in your field may lead you to have way higher earnings than just your average bachelors degree. Majors like childhood education are an important part of our society, but even with a masters in that you will still be left with a low salary, so choose wisely.

Don't Be Afraid to Ask for a Raise or a Promotion

If you have been grinding out a job for a while, then it's time to ask for some more compensation. Asking for a raise is something that a lot of people are afraid to do, this is due to the fact they don;t want to look pushy or lose their job. However, asking for promotions or raises almost never leads to any real negative consequences, and more often than not you will get what you are seeking.

Quit Your Job

"But jobs give me money!" Yes, but you can get even more money if you are on the look out for other positions. Staying at the same job for too long can look bad at on a resume, and unlike the past, staying at the same job your whole life will net you way less income than if you were to constantly hunt for better opportunities.

Negotiate Your Starting Salary

If you land an awesome new job, you aren't going to lose it by negotiating the starting salary. Don't go crazy, but make sure you let your employers know your self worth.

Track Your Spending

If you know where every last dollar you make goes, you are probably lying to yourself. Sit down and go through your receipts and credit card history. Make a spreadsheet and analyze where most of your money is going, and cut where ever you can.

Make a Detailed Budget

To make a successful budget, you will have to first do step number 13. Cut your expenses and set goals for where you will allocate your money for the month. Only spend money on what's necessary, such as rent and groceries.

Cut Out Bad Habits

There are countless amounts of bad habits that everyone partakes in. Smoking, excessive coffee, getting a new clothing outfit for ever event, are these things really necessary in your life? Some are worse than others, but cutting any of them out will make an improvement to your finances and you life.

Live Within or Below Your Means

Rich people live below their means. It sounds weird, but it's true. Wealthy people are wealthy for a reason. Don't pretend that you can afford that car, make smart financial choices that won't break your bank. Look at your bank account and be honest with yourself.

Make Smart Consumer Choices

The most basic but one of the most important tips. A good example of this is toilet paper. 1-ply is cheaper than 2-ply, but you are going to go through the 1-ply way faster than you would the alternative. Sometimes you have to spend a little more on quality products to avoid spending more in the future.

Negotiate Prices

While you can't wiggle your way out of every pricing, there are still a ton of things you can get a better deal for. Phone bills, insurance, gym memberships, cars, etc. are all good examples of goods and services that you can try to haggle the pricing down.

Save for Retirement

Your 60 year old self will thank you for this tip. Compounding interest is a powerful thing, and it gets better and better the longer you allow your money to accumulate. Treat your future self to a peaceful retirement by starting to save now.

Put Your Money into a Money Market Account or CD

You aren't gonna blow up in money by doing this, but these accounts are great ways to dissuade you from taking the money out of them and spend it on things you don't need. They are a reliable way to hold your money at high interest rates.

Invest in the Stock Market

It's not enough to just save your money, you also have to grow it. There is a ton of different information and resources to draw from to help you understand investing better, so don't be shy. Take it slow at first and get a feel for things so you don't end up losing money from the stock market.

Home Ownership

Believe it or not, home ownership can effective way to increase your wealth. Your home will become part of your equity, which increases your worth.

Start a Business

Got an amazing idea for a business? Then consider starting one! There are countless success stories of people that come from small time families and making businesses that are now globally recognized. However, be warned that starting a business can be incredibly hard work, and required a dedicated person to successfully run.
Bottom Line
If you are a young person looking to become financially competent, then you should consider using some of these tips. These 23 Ways to Build Wealth in Your 20s are great tips to make sure that your money is secure and is able to grow at a comfortable rate.
If you're interesting, we've also composed a list of ways to Save Money that you can check out. Also if you would like to see all the latest bank deals nationwide, be sure to view our full list of Bank Bonuses and find one in your area!