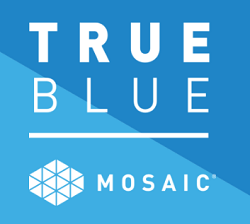 TSA lines are getting out of control, and no one likes waiting in a long line. JetBlue is offering all Mosaic members to sign up for TSA's PreCheck program for free if they sign up by September 30, 2016. If you are a Mosaic member, you would have received an email about this promotion! Mosaic members approved for the program will enjoy quick screening and smarter security as they travel at participating U.S. airports. TSA PreCheck helps travelers move more quickly though security by leaving their shoes, belt and light outerwear on. In most cases, they will be able to keep their laptop computers and 3-1-1 compliant liquids and gels in their carry-on bag. Mosaic members must redeem this promotion on JetBlue's website by September 30, 2016.
jetBlue's Free TSA PreCheck Info:
Promotion: Free TSA PreCheck
Requirements: You must be a Mosaic Member and you must be approved.
Expiration Date: 9/30/2016
Terms: Award code offered only to TrueBlue members who had Mosaic status on or before 6/30/2016. Award code is valid for redemption 6/30/16 – 9/30/16 at www.trueblue.redeemyouraward.com

for a

TSA Precheck Enrollment Voucher. Only one Award code per person and Award code can only be redeemed once. Use of Award code does not guarantee that TSA will grant TSA Precheck.
How To Earn Free TSA Precheck:
Check your email to see if you been targeted by jetBlue. Most likely Mosaic members would have got the email.
If you received an email, make sure you head to the true blue redeeming website and enter in the promotion code you have been provided.
You must redeem this offer before the deadline of September 30, 2016.
Bottom Line:
If you we're targeted for this offer, take advantage of it! jetBlue is giving you the chance to get through TSA lines quick. If I was targeted for this offer I would have immediately taken the promotion. If you're not a mosaic member, i recommend signing up even if you don't get the promotion. You'll get magnificent benefits like being able to bring 2 bags for free, early boarding, and extra bonus points on your Barclaycard Jetblue Mastercard. If you want more ways to earn easy points and miles, check out our master list!