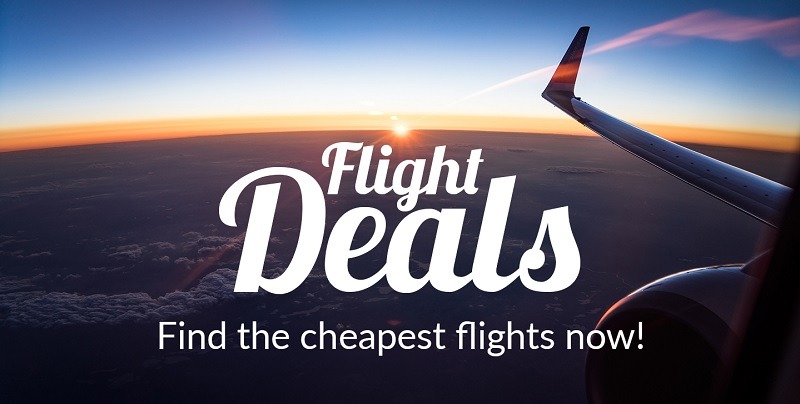 Below you'll find the top flight deals hand picked from our editors. These deals are so good, we booked one or more of these flights for ourselves. Be sure to check back on this list for new top flight deals brought to you daily. Now, be sure to take advantage of these deals as soon as possible as these deals could be fully booked or go up in price.
With these top hot deals in place, we'll help you take it a step further to save even more money! Here are our tips:
If applicable, we recommend you purchase your preferred airline's gift card through a cashback shopping portal (my personal favorite is TopCashBack), where you can earn as much as 25%+ cashback on your purchases. Then use that gift card to book your flights. There are other platforms where you can purchase gift cards under face value – this guarantees instant savings. Be sure to purchase these gift cards with a credit card to earn points/cash back.
Use a credit card that offers points/cash back. Similar to cashback shopping portals, you can often combine these two vehicles to maximize your savings! You can also book your flights, hotels, etc through your bank's shopping portal.
Do you like free money? Did you know banks offer you cash bonuses to open an account? Consequently, if you do not have enough for the product/service you want to purchase, check out this list of bank bonuses!
If you're saving up for a particular purchase, store your money in an interest bearing account so you can earn interest – which could speed up the process. If the purchase is long term, consider opening a certificate of deposit account which typically offers higher rates.
We recommend you book your flight with Priceline to find the best deals or book your flight with Orbitz for more available times. You can also try booking through Google Flights or Expedia if there's a better deal than the one we mentioned.
Top Flight Deals of the Day
Domestic Flights
International Flights
Bottom Line
If you're looking to save on your next adventure or business trip, this is the place to check! We are committed to find the best prices for you and save you time on your search, so you can enjoy without having to worry about the costs. We update this post throughout the day, so check back on us to see if your dream vacation is about to take flight. Make sure to take advantage of the deals that you're interested in because they won't last long.
Don't forget to come back tomorrow for more flight deals because we have hot, fresh deals every day! Additionally, if you're also part of a loyalty program, we update our points, miles, and bonuses list for great offers every month to earn you the extra points and miles you need for your next trip! In short, for more options, see our list of the latest Expedia Promotions!
Finally, for more top deals like this, check out our top hot deals & top freebies for the day!