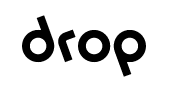 Are you interested in stacking your rewards points for you debit or credit cards? The Drop app is a great source for earning cash back because it can be stacked with your current rewards as well as cash back shopping portals such as Ebates, MrRebates, or even BeFrugal! When you reach a certain point threshold, you can redeem your Drop points for gift cards to popular retailers, like Amazon, Dunkin Donuts, Starbucks, and many more!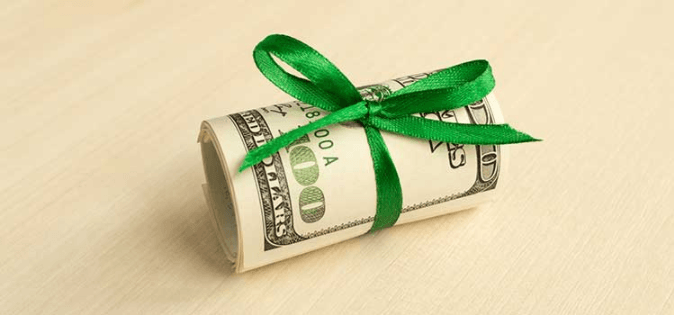 To earn the 1,000 point sign-up bonus, scroll down, press the "Sign Up" button, begin opening an account using promo code hustlermoneyblog. After your account is open, download the app and link your debit or credit card to start earning!
What is Drop?
Drop is an intuitive and easy-to-use app that let's you earn gift cards for the money you're already spending. Derrick Fung, the CEO of Drop, created the app after he began to understand the spending habits of younger generations. Thus, Drop was born. The app doesn't care which card you use, and it pits merchants against one another to provide you with the best offers.
How Drop Works
Once you download the app. You'll be prompted to choose five of your favourite brands such as Starbucks, McDonald's, Amazon, Ritual, Aritzia, Cineplex, LCBO, Wal-Mart, Uber, and much more. You'll also get weekly offers based on your shopping habits from various merchants where you can earn even more points.
You'll need to link your debit and credit cards to the app to start earning rewards. Now that you've got your cards connected, you'll start earning points automatically when spending on your selected brands. There's no need to take out your cell phone or type in a loyalty number; your points are earned automatically.
Once you've earned enough points to redeem a gift card, you'll be sent an e-mail. I should note that when it comes to redeeming your gift cards, you're not limited to the five brands you chose. There are many additional options available to you.
Drop App Safety
Drop App uses bank-level 256-bit encryption to ensure your data is safe. Drop also never stores your bank credentials, and they never have access to your accounts at anytime.
Securely Encrypted:

Your bank login credentials are never stored on Drop's servers. Using the same encryption as your bank, your transactional and personal data is securely encrypted with both hardware and software encryption.

Industry Leading Security:

Drop uses Transport Layer Security (TLS) to ensure that your data is securely transmitted to Drop and is not susceptible to interception and has been validated through a rigorous verification process by DigiCert, an online security industry leader.

Transparency:

If you have any questions or concerns about security, reach out to Drop's support.
Drop Pros & Cons
Pros
Free Platform: Drop App is free and Drop points do not expire.
Cumulative With Other Reward Programs: Drop is an easy way to earn rewards in addition to credit card points and shopping portal bonuses.
Great Variety of Rewards: You get to choose from a lot of different brands to redeem your gift cards, everyone should be able to find a store they like easily.
Great Referral Program: Get an additional 1,000 bonus points when you invite a friend to Drop.
Cons
Recurring Offers Change: When you first signup you get to choose five different brands where you earn your rewards which you can not change after as of this moment.
How To Join & Use Drop?
Drop removes the need to have numerous brand-specific cards or accounts because all of the rewards are generated in the app. The app let's users shop for a bunch of different brands on one platform; they may earn points by simply using any debit and credit cards that are linked in the app.
Sign Up: Drop is available for free; you can also sign up through the various links on this post.
Link Cards: Log into all banks where you hold a debit or credit card, and you can link your PayPal account as well.
Select 5 Brands: Choose options that include, but are not limited to; Starbucks, Uber, and many more well-known companies. (Read below for more details)
Earn Drop Points: Earn points that are independent of the bank loyalty program you're already participating in.
 Unlock Rewards: 1,000 points = $1, so the more points you rack up, the more valuable they become. Users can unlock rewards once they've reached the value of the offers. (i.e: Starbucks has a $5 gift card redeemable for 5,000 points.)
Collect Bonuses: There's a bonus tab on the app where users can get extra points by doing simple things like connecting a Facebook account or becoming an Ambassador after five of your friends sign up with your invite code.
After linking your accounts, choose 5 merchants from a list of 20+, each of which have different earning rates. It's best to select retailers you know you'll continue to shop at often. Here are the some of the current rates:
Chipotle: 12 points per $1 (1.2% back)
Dunkin' Donuts: 14 points per $1 (1.4% back)
Lyft: 10 points per $1 (1% back)
Starbucks: 12 points per $1 (1.2% back)
Uber: 10 points per $1 (1% back)
Drop is different from other loyalty programs in that it pushes merchants to fund the points, as opposed to typical credit card programs where the fee is paid by the merchants to accept whichever program you're participating in.
Bottom Line:
Drop is the first app of its kind and offers a new spin on a loyalty program tailored for millennials and their specific spending habits. The app has changed the points system game by removing the need for another account or card. The cross-merchant aspect of this app makes it easily accessible for members to access and redeem points. There have been many customer complaints about improvements that the app needs.
Remember, the Drop points you earn are in addition to credit card rewards points, shopping portal points, and rotating category bonuses. Even if the earning rates are small, it is still a great way to stack up multiple rewards!
If you like these cash back offers, visit our full list of the Best Cash Back Portals for more information about the best portal to use with which retailer!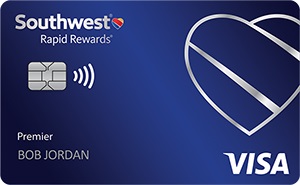 The Southwest Rapid Rewards® Premier Credit Card offers 50,000 bonus points after spending $1,000 on purchases in the first 3 months from account opening.

In addition, you'll earn 6,000 bonus points after your Cardmember anniversary each year.

You'll earn:
• Earn 3X points on Southwest purchases.
• Earn 2X points on local transit and commuting, including rideshare.
• Earn 2X points on internet, cable, phone services, and select streaming.

You're able to redeem your points for flights, hotel stays, gift cards, access to events and more.

This card does carry a $99 annual fee, but there are no foreign transaction fee.



Learn More About This Card Here