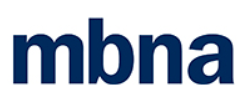 Available for those who are Canadian citizens, MBNA, a division of The Toronto-Dominion Bank, has a variety of credit cards that they offer that give users a chance at winning special prices! One of these credit cards is their Harley-Davidson® Platinum Plus® credit card. The MBNA Harley-Davidson® MasterCard® is an average no annual fee credit card offering a low rewards rate and limited redemption options. However, this card's 1.99% intro AIR on balance transfers and deposits is a solid benefit!
Get started by pressing the "Apply Now" button below, scroll down to the application, and begin completing your application.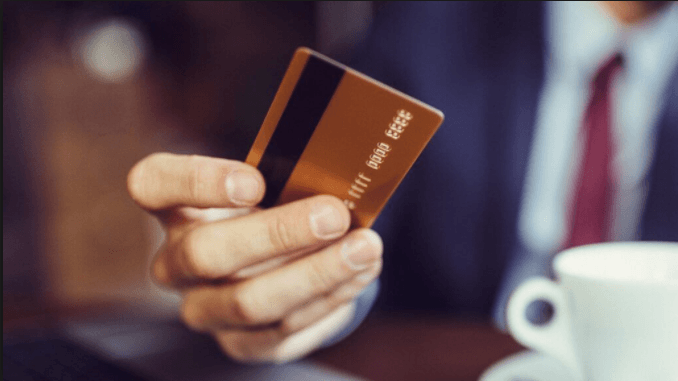 What is MBNA?
MBNA is a division of The Toronto-Dominion Bank. MBNA is a leading provider of co-branded and affinity credit card programs in Canada. MBNA credit cards are associated with hundreds of Canadian membership organizations, credit union and financial institutions, sports associations, educational institutions and charities.
Eligibility
Along with this credit card, MBNA is offering those with this credit card a chance to win a motorcycle! In order to be eligible for both, be sure to do the following.
In order to be eligible for the MBNA Harley Davidson Platinum Plus Mastercard:
Must be a Canadian resident and have a Canadian credit file
You are of the age of majority in your province or territory of residence
Have no current record of bankruptcy and do not have any seriously past due payments.
To qualify for winning the Harley-Davidson motorcycle, you must:
have a Rewards Credit Card Account that is in good standing and has active charging privileges,
be a member in good standing of the Harley-Davidson Rewards Program,
be a member in good standing of the Credit Card Rewards Program, AND
be an individual (corporations, partnerships and other entities may not participate).
MBNA Harley Davidson Mastercard Rates
The 1.99% Promotional Rate applies to any balance transfers made within 90 day(s) of your account opening (each, an "eligible transaction") and will remain in effect for 10 Statement Periods from the transaction date of each eligible transaction.
| | |
| --- | --- |
| Type | Rate |
| Balance Transfers and Access Cheques | (1.99%-Intro Rate) 21.99% |
| Purchases | 19.99% |
| Cash Advances | 24.99% |
MBNA Harley Davidson Mastercard Pros & Cons
Pros
Balance Transfer: Receive a low introductory rate of only 1.99% on any balance transfer for the first 10 months.
Travel Protection: Enjoy basic travel protection, including unexpected returns home.
Extended Warranty Benefits: If you buy something pricey with your credit card, such as a TV set, that comes with an extended warranty, it's doubled for up to an extra year.
Purchase Assurance: You're protected for 90 days on most purchases you make with your credit card.
Cons
Lackluster Rewards: This credit card only offers 0.50% per dollar spent.
MBNA Harley Davidson Mastercard Features
| Account Type | Explanation |
| --- | --- |
| Annual Fee | $0 |
| Foreign Currency Conversion | 2.5% |
| Cash Advances | 1.00% of amount advanced (minimum fee $7.50) |
| Access Cheques | 1.00% of amount advanced (minimum fee $7.50) |
| Over The Credit Limit | $20 per occurrence |
| Extra Copy of Statement or Sales Draft |  $2.50 |
| Returned Access Cheque | $20 per occurrence |
| Inactive Credit Balance (12 Consecutive Months) | $25 |
For more details on the terms and conditions of this offer, be sure to refer to their disclosure page for more information.
MBNA Harley Davidson Mastercard Info
Account Type: MBNA Harley Davidson Platinum Plus Mastercard
Availability: Canada
Nonetheless, you earn Harley Chrome Cash with your rewards points. Your Chrome Cash can then be redeemed for merchandise, services, and even a new Harley-Davidson motorcycle. As for the value of your Chrome Cash, 25,000 points is worth $25 in Harley Chrome Cash.
There is also the zero liability policy, which means you are protected if your card is lost or stolen. If it is lost or stolen, you will be reimbursed for any unauthorized transactions. This goes hand-in-hand with the fraud monitoring, which is designed to block possible fraud if an abnormal usage pattern is detected.
MBNA Online Banking
You can also easily access your account online and manage it. This means being able to check your balance, see your available credit, make payments, check your points balance, and much more. Your account is updated in real-time, which means you can view up to the minute transactions.

If you cannot find the answer that you are looking for through online account management, you can find the answers you need by calling customer service. Nonetheless, most of the questions that you may have can be answered online so you can look for them at your leisure from the comfort of your computer. In other words, you can review your account at your pace.
MBNA Security & Fraud Protection
Cardholders also receive MasterPurchase Purchase Protection, which covers eligible purchases that are made with the card. If that purchase is damaged or stolen within the first 90 days of purchase, MasterAssist can be contacted about having the item repaired or replaced. This is a program that is extended to MasterCard platinum cardholders.
The last security measure is password protection, which gives you added security when you use your card on the Internet. MBNA, the card issuer, also doesn't disclose your information to third parties in order to protect you. If your card is lost or stolen, MBNA will ensure the card is cancelled and replaced within 24 hours.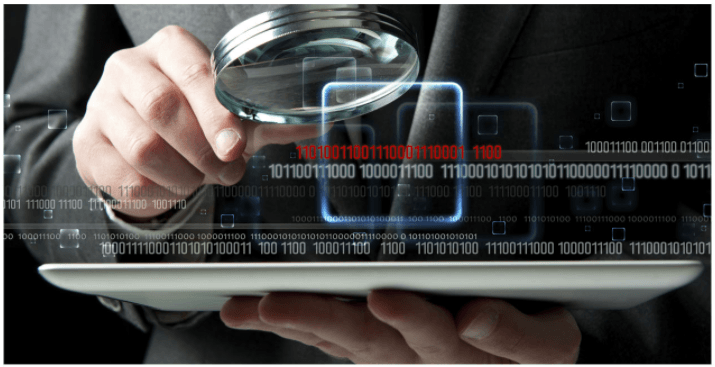 You also receive the MasterPurchase Extended Warranty, which means the manufacturer's warranty is extended on eligible purchases that are made with the card. The manufacturer's warranty is not to exceed a certain number of years and the item does not require registration to be covered.
The last platinum benefit is the MasterRental Collision Damage Waiver, which is auto rental insurance that covers you in case your rental card is damaged. You simply turn down the collision damage waiver when you rent the car so you can use the complimentary coverage that comes with your card, which is a money saver.
MBNA Credit Education
MBNA provides many educational tips and tricks about the following topics when dealing with credit:
Find The Right Credit Card: Learn the proper way to evaluate your credit card needs, and find the right credit card.
Tackling Debt: Get tips for managing your spending and reducing what you owe.
Understanding Credit: Learn the credit basics that all Canadians should know, and see why good credit is important.
External Resources: Learn about other, non-MBNA affiliated resources that offer valuable credit information.
Managing Credit: Get tips for managing your credit responsibly, so you can make the most of this powerful tool.
Student Centre: Help the students in your life learn about creating and maintain healthy credit, using credit responsibly, and more.
Credit Reports/Scores: Get a guide to help you understand your credit report, credit history and your score.
How To Get MBNA Harley Davidson Mastercard
The Harley-Davidson MasterCard is a credit card that rewards you for your spending so that you can save money on other things. When the card is used on eligible retail purchases, you are able to redeem the points for Chrome Cash that can be spent on Harley Davidson merchandise and services.
But first, you must apply for the card. The application process is rather simple and one of the first things that you see is the terms and conditions so that you know what they are before you ever type your information into the application.
Apply for a MBNA Harley-Davidson® Platinum Plus® credit card.
When you are on the application page, scroll down and begin to input your information.
Wait for the decision and be prepared to be able to fund your expenses.

After your basic information is entered, you can request a balance transfer from a higher interest card to this card if the interest is lower. You can request a balance transfer up to the amount of available credit on the card.
There is a transaction fee, but it is, perhaps, among the lowest balance transfer transaction fees that you can pay on a card. While there is a set minimum, it is still a very low price to pay to eliminate the high interest you are paying on the card you are transferring your balance from.
After you are finished with the application, you then wait for your answer. After approved, it will take approximately 7 to 10 days to receive your card for you to then start spending and earning rewards.
Bottom Line
If you want the chance at winning a motorcycle, use the card a few times a month for small purchases to get entered into the contest! However, use a higher earning rewards card for the majority of your purchases, such as groceries, gas and recurring bills.
I would recommend the Harley-Davidson® Platinum Plus® credit card for those who are trying increase their credit limits, love Harley Davidson, but other than that, I would not highly recommend this mastercard. There are a lot of better credit cards out there, but at the same time you have the chance of earning a motorcycle possibly more than $10,000!
If you are not interested in this promotion, feel free to check out our complete list of Bank Bonuses filled with deals like this one with all sorts of financial institutions ranging from banks, credit unions, and even federal credit unions!
Disclaimer: This content is not provided or commissioned by the credit card issuer. Opinions expressed here are author's alone, not those of the credit card issuer, and have not been reviewed, approved or otherwise endorsed by the credit card issuer. This site may be compensated through the credit card issuer Affiliate Program.