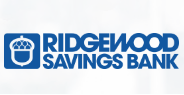 Since the holidays are coming up, a Mastercard gift card would be perfect for a gift and for any occasion! Currently, Ridgewood Savings Bank is offering a fee-free Mastercard Gift Card for this season. The best thing about this offer is that you don't have to be a member of Ridgewood Savings Bank! Just bring in a photo ID into a branch and purchase a gift card! Only cash is accepted to purchase these gift cards. Gift cards can be used anywhere Mastercard is accepted and ranges in the amount of $10- $1,000. However, there are fees required to pay if you aren't active for 12 months with a pay of $2.95. If you're interested, take advantage of this offer now!

Delta SkyMiles® Reserve Business American Express Card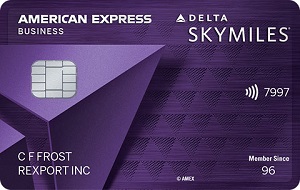 Ridgewood Gift Card Promotion:
Promotion: Fee-Free Mastercard Gift Card
Expiration: None, limited time only
Availability/Location: Anyone can purchase; New York area (locator)
Terms & Conditions: Monthly Inactivity Fee (after 12 consecutive months of inactivity): $2.95. Lost/Stolen Card Replacement Fee: $5.00. No charge for replacement cards at expiration. Fees subject to applicable law. Funds do not expire. For complete terms visit MyPrepaidBalance.com or call the number on the back of your card.

Get a Fee-Free Mastercard Gift Card: 
Go onto Ridgewood Savings Bank and use the locator to look for a Ridgewood Savings Bank branch.
Bring in your photo ID and purchase a gift card with cash only without any required fees!
Bottom Line: 
Just in time for the holidays, Ridgewood Savings Bank is having a promotion where they have waived all purchases on the Ridgewood Savings Bank Gift Cards. They have made it to where there aren't any fees required and not only Ridgewood Savings Bank members, but anyone can get it! Just be sure to show up with your photo ID and make sure you have enough cash on-hand to purchase your desired amount. This is a limited time offer only. This is a great gift if you want to save money. However, if you're not active or have lost your card, you'd have to pay some fees. Check out more ways to earn more gift cards!