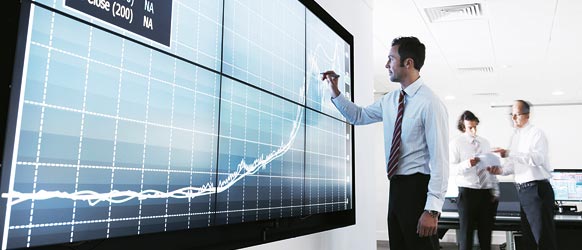 If you're interested in learning more about CD rates, we have some information that might shook you. If you noticed normally CD rates are spread out in 6 months, 12 months, then afterwards it's spread out to years. So the pattern usually is 6 months, 12 months, 24 months, 36 months, and can go up to 60 months. What we've been noticing lately is that there's a correlated trend with odd months that might actually be providing better CD rates than the standard ones that are issued periodically. These odd CD rates are considerably higher than what you would expect from the standard CD rates of the yearly rates.
If you're still mind boggled on this information, we have a extensive list of the Best CD Rates that you can refer to and compare, using your own judgement and information.
How Common Are Odd CD Rates?
It's not surprising that Odd CD Rates are relatively higher and probably more popular. If you were to pull up a graph that shows the CD rates among some of the banks you're interested, you'll notice that the odd ones are closely similar to the standard ones. For standard CD Rates, we expect to be every 12 months, so anything outside that time frame is considered odd. These odd CD rates are shown to be high, meaning, there's a strategy being utilized to capture consumer with greater rates.
Are Banks and Credit Unions Similar?
So far from our research, we can see that physical banks are more likely to provide odd CD rates then online banks. Though credit union banks do offer rates similar to a physical bank, but they're not exactly the same. There is a mere difference. Though online banks provide more stable standard rates, there was a significant increase in their rates yearly.
Should You Go For An Odd CD Rate?
Not everyone would like to focus on a standard CD rate due to the inflexibility. The Odd CD Rates allow customers to be even more flexible, meaning they can control more of their savings. If you needed money within 9 months, the Odd CD Rates come in handy because you can grab it outside of the standard rates. Sometimes people don't want to deal with the standard yearly rates, which is why people opt for the odd ones, which can be a reason why Odd CD Rates are so favorable.
Bottom Line
Now that you have a little bit more information on CD rates, you can form your own opinion and decide which rates are the best for you. If you are okay with retrieving money yearly, then the normal standard rates are favorable for you. But if you think you can't handle yourself and need money, lets say, 13 months or even 7 months, the Odd CD rates are best for you. Odd CD Rates provide more flexibility and control over your savings, compared to having a standard CD rate. To understand more and comprehend rates, be sure to check out our listings of Best CD Rates that you can overlook.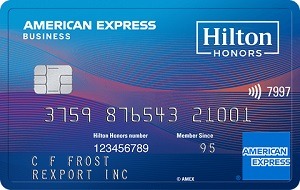 The Hilton Honors American Express Business Card has a welcome offer of 130,000 Hilton Honors Bonus Points after you spend $3,000 in purchases on the Hilton Honors Business Card within the first three months of Card Membership.

You'll earn:
• 12X directly with hotels and resorts in the Hilton portfolio
• 6X at US gas stations, on US purchases for shipping, on wireless telephone services purchased directly from US service providers, on flights booked directly with airlines or with Amex Travel, on car rentals booked directly from select car rental companies, and at US restaurants
• 3X on all other eligible purchases.
• Earn a Free Night Reward from Hilton Honors after you spend $15,000 in purchases on your Card in a calendar year.

Terms & Limitations Apply.

In addition, you can enjoy complimentary Hilton Honors Gold Status with your Hilton Honors Business Card & earn another Free Night Reward from Hilton Honors after you spend an additional $45,000 in purchases on your Card in the same calendar year.

This card has a $95 annual fee. (See Rates & Fees)

Terms Apply.