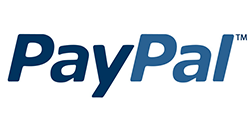 Now available for select users, Paypal is offering you a chance to get 2% cash back when you sign up before June 24th, 2016. You can get an extra 2% cash back on any purchases made with Paypal with a max cash back amount of $20. This is a targeted offer however and we do not guarantee your success, but you're always welcome to try your luck. (YMMV) Paypal is great for everyone! You can use it to shop online in over 190 countries, pay for things and send money without sharing any personal financial information, or checkout quickly at hundreds of online stores!  Take advantage on this offer by using it to make any online purchases or bills. This offer isn't long, and could be canceled at any moment, so don't wait up!
Paypal 2% Cash Back Bonus Information:
Expiration Date: 6/24/2016
Maximum Bonus: 2% Cash Back
Terms: Excluded transactions from the Offer include but are not limited to the following: gift certificate payments, purchases of gift cards, all send money transactions, PayPal Credit transactions not completed from within the PayPal Wallet and PayPal Extras MasterCard/eBay MasterCard payments not made through your PayPal account. Offer valid in the continental U.S. and cannot be transferred or combined with any other promotion code, coupon, Offer or discount and may not be redeemed for cash. You will receive an email on or around July 10, 2016 letting you know that the 2% has been transferred into your PayPal account.
Additional Advice- Pair it up with any credit card to increase your bonus!
How To Earn Paypal 2% Cash Back Bonus:
First check your email to see if you received anything from Paypal about this offer. If you did then you qualify! If you have not received anything, you can still check online to see if you have been selected
Head over to the Paypal website before June 24, 2016 and login, you should already been registered. If you are creating a new account you will not qualify.
Once login, click on "Activate Offer" to see if you qualify. If you qualify you'll be registered and you're all set!
Bottom Line:
This is a targeted offer, but it doesn't hurt to try. This Paypal promotion is great for anyone who planned initially to purchase items online, because they will be getting a small bonus for doing so. Activating this promotion is simple, just log in on the Paypal website, and click activate offer. Easy! This is a great way to earn a small bonus! If you want to read more, see our full list of different ways to save money today!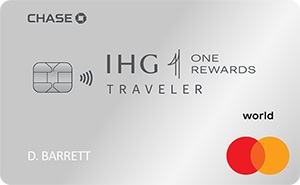 The  IHG One Rewards Traveler Credit Card offers 80,000 bonus points after spending $2,000 on purchases within the first 3 months of account opening.

You'll earn up to 17X points total per $1 spent when you stay at an IHG Hotels & Resorts, 3X points per $1 spent on purchases at monthly bills, gas stations, and restaurants. 2X point per $1 spent on all other purchases.

This card has no annual fee or foreign transaction fees.

Member FDIC



Learn More About This Card Here