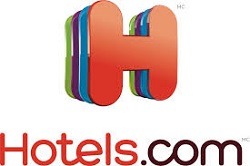 Going on Vacation and renting a hotel room? If you Book with Hotels.com and pay with PayPal, you can get 15% off if you book by March 20, 2019. Getting this discount is easy and doesn't take much. Just checkout with PayPal using the promotion code "PAYPALSPRING19".
You can use it up to five times per Paypal account, but one per booking. Once booked, you are available to travel until May 31, 2019. We are expecting many people to hop on this promotion. However, there are only limited quantities available, so make sure you take advantage of this offer now!
Editor's Note: Looking for free hotel stays? Check out the Hilton HHonors™ Card from American Express.

PayPal Hotels.com Promotion
Discounted Promotion: 15% off
Expiration Date: March 20, 2019
Promotion Code: PAYPALSPRING19
Booking Dates: Between 12:01 am MT on 2/20/2019 and 11:59pm MT on 3/20/2019 on the US or CA version of Hotels.com for a stay to be completed between 2/20/2019 and 5/31/2019.
Terms and Conditions: This coupon is only valid for the first 10000 bookings made by all customers using this coupon. You'll be able to check that it's still valid before completing a booking. There's a limit of one coupon per booking.

About Hotels.com
Hotels.com is a website that anyone can use to book hotel rooms whether it be online or by phone. The company has nearly 85 websites in multiple languages. They also have over 325,000 listings of hotels in a many different locations. It's inventory includes hotels and B&Bs, and other commercial lodging
Bottom Line
If you're booking a room on Hotels.com, pay with Paypal and get the easiest 15% discount ever! Just use promo code "PAYPALSPRING19" when you check out with PayPal. This is great when you have a credit card because you can maximize your bonus, so you can spend less on a hotel and more on enjoying your time! For more ways to save money, you can head out to our full list of how to Save Money!