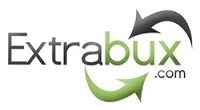 Do you shop online often and are interested in earning cash back while you do so and possibly stack with your credit card cash back rewards? A great portal for cash back shopping is Extrabux. They have partnered with thousands of retailers and receive commissions anytime it refers customers to those sites. Anyone can become a member here for free and earn money back on their online purchases that are made through their site. By signing up through HustlerMoneyBlog, you will get a $5 sign-up bonus after you complete your first cash back purchase.
They are currently partnered with over 2,500 different stores so there is no good reason why anyone shouldn't be able to save money using this program to shop online. By joining this site, you can rest assured that you will find great discounts on your shopping adventures.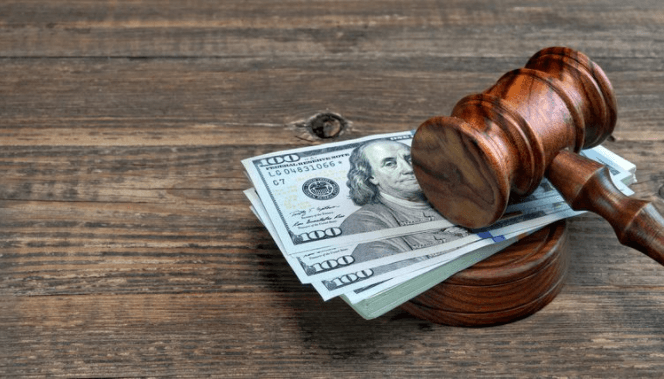 Like most cash back shopping portals, Extrabux earns a commission directly from the merchant websites they partner with. They earn this commission when you use their "affiliate link" to visit a shopping site like Amazon and make a purchase there. Then, they split this commission with you, in the form of cash back as a percentage of your purchase.
What is Extrabux?
Extrabux is a legit cashback shopping site, with its headquarters in San Francisco CA. Since its establishment back in 2006, the company has developed a strong partnership with over 2,500 retail stores to provide great shopping experiences to online shoppers.
Additionally, Extrabux is great for their online coupons, free shipping offers and product deals to provide its members. By joining this site, you can rest assured that you will find good deals and great discounts on your shopping escapades.
How Does Extrabux Work?
Similar to other cash back portals, all you have to do to earn a cash back shopping rebate is the following:
Sign Up: Create an Extrabux account if you haven not already.
Search Stores: Using Extrabux's search facility, you can search for products via specific stores.
Start Shopping: Choose your store, product or service, and buy. You either choose coupons to get discounts at stores, or you purchase directly on the website and get great discounts.
Claim Extrabux: It will take between 3 to 7 days for your Extrabux to appear in your Extrabux account.
However, you have to perform all your shopping activities via the Extrabux platform to earn cash rebates. You can earn up to 30% in cash backs by shopping via Extrabux. They also offer;
Online Coupons: Online coupons are special discounts offered by merchants to shoppers who buy goods online. You can enjoy coupons of up to 25% off from your favorite stores.
Free Shipping Offers: Buying goods online is convenient, but may come with a few downsides. You have to handle issues such as shipping costs and delivery. Extrabux is helpful here however , as it looks for free shipping offers on your behalf. You can buy goods from your favorite shop having the peace of mind that you will not have to pay for shipping costs.
Product Deals: If you are looking for the lowest product prices available on the internet, then your search stops right here. Extrabux does all the hard work by searching for lowest prices of products available online. You can literally find the lowest price on every new product that comes into the market.
How Do You Get Paid?
Extrabux pays via PayPal, check or credit card transfers. The minimum payout threshold on this platform is $10. You can make a withdrawal request once your account balance meets this requirement.
The only shortcoming concerning payments is the long delays. You may have to wait for up to 90 days to receive your payments.
This is because some merchants take a while to submit the transaction details to Extrabux. In some cases, a merchant may withhold payment if a transaction was made outside a valid click -through session, or if the buyer returned products to the merchant.
Extrabux Pros & Cons
Pros
Free To Join
$5 Sign-Up Bonus
Referral Program
High Cash Back Rates
ExtraBux Browser Extension
Coupons
Cons
Long Wait For Payments
Many Complaints
Because each store does have some excluded items, it might be a good idea before you shop at your favorite stores on Extrabux to look through the exclusions list for the store you're shopping at before you make your purchases. Extrabux has many complaints and not a very positive BBB rating. Most people complain about missing cashback and a long wait to get the payments.
Extrabux Referral Promotion
If you refer a friend, you will earn an extra $5 Cash Back bonus, and then when they purchase you get an equivalent of 5% of their earnings for an entire year. Your referred friend will also get a $5 cash bonus when they sign up.
How To Join Extrabux?
Joining Extrabux is free, easy and anyone can join. The required information is as follows; your email address and preferred password, and your address, so they'll know where to send your check. In order to join you must:
Sign up for Extrabux and fill out the application with your information.
Complete your first cash back purchase to earn the $5 sign-up bonus.
Make a purchase through the website and earn great cash back rates!
Bottom Line
Extrabux is without a doubt, a legitimate website. It gives you the opportunity to earn even more rewards either without credit card cash back rewards or used to stack cash back on your credit card's cash back.
Extrabux is definitely no scam and I would say it is on the better side when it comes to cashback sites. I have reviewed dozens of cash back portals and this one is one of the best ones yet! They offer decently high cashback amounts and it doesn't get any better than using the extension that they provide.
If you like these cash back offers, visit our full list of the Best Cash Back Portals for more information about the best portal to use with which retailer!