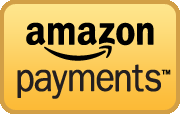 In the world of online shopping and payments, there are various services that offer users the convenience of making safe and secure instant payments. Perhaps the most well-known service is PayPal. PayPal has been around for many years and almost everyone is familiar with it. There is another service that is often overlooked, yet no less secure or convenient. The service is Amazon Payments. Amazon has a feature that allows you to make payments to friends and family of up to $1000 per month (total across all recipients). The service is free and they allow you to use your credit card to make these payments at no cost. Make sure to have a trusted family member or friend to help you.
Amazon Payments: $1,000 with Credit Credit No Fees
Send your friend/relative $1000 through Amazon payments.
Use high rewards credit card card to pay.
Make sure you mark the payment as "good/services".
Your friend/relative can immediately withdraw the money to their bank account.
Have your friend/relative return $1000 to you via check or some other means. Amazon Payments does almost everything that PayPal does, with an added benefit not seen with PayPal. The service allows you to pay for anything you choose to purchase on Amazon, from physical items to Kindle eBooks.
Setting Up Amazon Payments
Setting up Amazon Payments is quick and easy. You will need to provide your personal information such as your name, date of birth and address. You'll also need to provide a bank account with which to link your Amazon Payments account. This is exactly the same process that you went through if you created a PayPal account in the past.
In addition to making purchases, you can also use your Amazon Payments account to send and receive money. This is especially useful if you plan on sending money to friends and/or family. This is one of the greatest features that Amazon Payments offers. The process is extremely easy as well. The recipient of your money must also have an account, and you simply use Amazon Payments WebPay to email the money to your recipient. Remember to use a high cash back rewards credit card when sending money.
Using the Amazon Payments WebPay system is very easy. There is also an amazing benefit to using Amazon to send money to friends or family. There is no fee to use the WebPay system. Compare that to other services often used to send money, such as Western Union and you can immediately see the benefit of using Amazon Payments!
You can also use Amazon Payments to receive money, if you have friends or family that are sending you money. It's a great service to use, especially around holidays or birthdays when friends and family can deposit money into your Amazon account and you're ready to shop for exactly what you want.
In addition to receiving money from friends and family, you can use Amazon Payments to receive payments for business transactions. The many benefits associated with using the Amazon Payments service make it an excellent solution to sending and receiving money online.

Hot Deal of the Day: Citibank Checking offers a $50 Bonus with $1,000 deposit. You must set up direct deposit and 1 bill payment for 2 consecutive months.