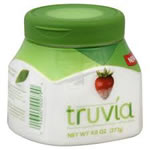 If you bought Truvia Natural sweeteners between July 1, 2008 and July 24, 2014, you can get up to $45 cash or $90 in Truvia product vouchers good until 12/5/2014. The class action lawsuits alleged that Truvia natural sweeteners were not so "natural" because they contained ingredients that were highly processed and/or derived from genetically modified organisms. The lawsuits alleged that the descriptions of the Truvia products were inaccurate or misleading and violated the consumer protection and breach of warranty laws of several states. Truvia products qualify for this class action lawsuit include Truvia natural sweetener in packet, spoonable jar, and baking blend forms, of any size or quantity. No proof of purchase is necessary to file a claim.

Truvia Natural Sweetener Class Action Lawsuit Settlement:
Claim Form Deadline: 12/5/2014
Who's Eligible: For people who bought Truvia Sweeteners advertised and labeled as natural From July 1, 2008 through July 24, 2014, The products include Truvia Natural Sweetener in packet and Spoonable jar and baking blend forms.
Estimated Amount: Up to $45 cash or $90 vouchers Those claiming 10-19 products are likely to qualify for the greater amount. Please note that the settlement may be reduced or increased pro rata.
Proof of Purchase: Not required, but the Claim Form must be signed under penalty of perjury affirming that the information provided is true and accurate.
Case Name & Number: Howerton, et al. v. Cargill Inc, Case No. 14-cv-00218-LEK-BMK
Even through Cargill(Truvia's parent company) agreed to settle the false advertising class action lawsuit, they denies that its marketing, advertising and/or labeling of Truvia is false, misleading or deceptive to consumers or that it violates any laws. They also agreed to make certain changes to the labels of its Truvia products. File your Truvia class action settlement to get up to $45 cash or $90 in Truvia product vouches. See our full list of Class Action Lawsuit Settlements!