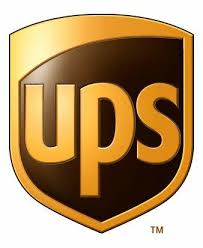 For a limited time, UPS is offering a 3 Months of UPS My Choice Premium Membership for $3 when you upgrade your new or existing account to premium membership with the promotion code "BTH5ZYHD3".
You get all the benefits of free membership plus: Unlimited Free Deliveries to Another Address, Unlimited Free Deliveries on Another Day, and Unlimited Free UPS SurePost Upgrades. This offer has no expiration date, but it could expire without notice, so take advantage of this deal now!

UPS My Choice Premium Membership Promotion
Promotion: 3 Months For $3
Promo code: BTH5ZYHD3
Expiration Date: Limited amount of time
Terms and Conditions: Be sure to turn off auto renew after you sign up. You or the possessive, "Your," means, as applicable: (i) you as an individual, if you are entering into this Agreement as an individual on behalf of no other third party for your own personal use of the UPS Technologies; (ii) you as an individual and Customer, if you are accessing UPS Technology as part of your responsibilities as an employee of Customer. Existing customers must have membership that is expiring within one month to be eligible for this promotion.

Get 3 Months For $3
Log into your New UPS or Existing account
Click on 'Manage Membership / Addresses' under Membership Information column on the left
Click 'Upgrade to Premium' for the address you wish to upgrade and use the promotion code "BTH5ZYHD3"
Enjoy 3 months of UPS My Choice Premium Membership for $3!
Bottom Line
This is a great promotion for those of you who ship with UPS often especially you can get it for $3. Gain access to a wide array of special delivery features with this deal such as delivering package on another day, delivering package to another address, upgrade UPS SurePost Packages, and confirm delivery window. This promotion is currently hot, so make sure you take advantage of this offer before it's out! For those of you who want more ways to Save Money, check out our full list!