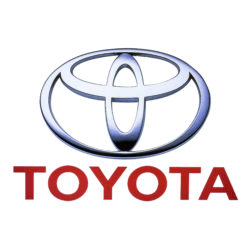 If you happen to be in Northern California for the time being and want to make some money with minimal effort then test drive a Toyota! You can earn a $50 Amazon, Target, or Visa gift card once you have completed your test drive. There is no purchase necessary to qualify for the $50 egift card but a valid email address is required along with valid U.S. driver's license. If you are looking to buy a car then make sure to shop around and test drive as many vehicles to ensure you make the right purchase, after all you will be spending quite an amount of time with your vehicle. Even if you are not looking to commit to buying a Toyota, it wouldn't hurt to test drive for future references and pick up a nice $50 gift card while you are at it. Sign up while this limited time offer is valid and check HMB for more ways to make money!
Editor's Note: This offer seems to be showing only for participating Northern California Toyota Dealerships and Central Valley Toyota Dealerships but be sure to check your nearest dealership to see if they are offering the same! (YMMV)
Delta SkyMiles® Reserve Business American Express Card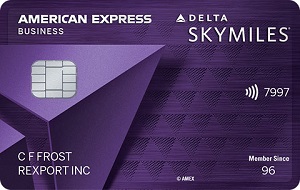 Toyota Test Drive Promotion:
Promotion: Earn $50 gift card
Expiration: October 31, 2017
Availability: Participating Northern California Toyota dealerships
Terms & Conditions: Must be 18 or older, present a valid U.S. Driver's License and complete a sales person–accompanied test drive in order to qualify. Coupon can only be redeemed at one of the participating Northern California and Central Valley Toyota dealerships.
How to Earn $50 Gift Card: 
Navigate to Toyota Test Drive promotional page.
Fill out required fields indicated on the page to get your code for the $50 gift card.
Head to your nearest participating Northern California or Central Valley Toyota dealerships
Test Drive a new Toyota model and earn an easy $50 gift card after dealership validation.
Bottom Line: 
This offer doesn't last long, so be sure to head to your nearest participating Toyota dealership and test drive a new Toyota today! Be sure to fill out your information and you'll receive a coupon to take to your dealership and upon completion of your test drive you'll get validated to get a free $50 gift card! It's time for an upgrade on your car so why not test drive one of those eye catching new Toyota models out there AND earn some sweet cash on the side. If you're interested in ways to make money and ways to save money check out our great offers here on HMB. Also be sure to swing by and look at our great offers on the best gift cards!