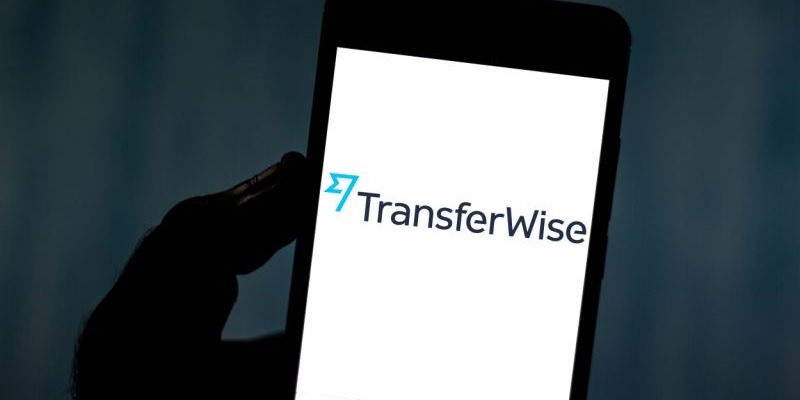 Check out the latest TransferWise  promotions, offers, and referral offers here.  
If you haven't heard of TransferWise, it's a money transfer app that is a secure and low-cost way to send money overseas! With this app, it offers an easy way to transfer money to another country from your credit or debit card, maybe even from your bank account! Continue reading below to learn more about the features for this money transfer service!
(Visit TransferWise.com to learn more)
---
About TransferWise
---
Established in 2010, TransferWise is a service that offers users a cheap and easy methods for international money transfers. Today, you can send money to 71 countries and receive money from 43 countries, with over 1,000 country combinations across 49 currencies.
Sending Channels

Website & mobile app

Payment Options

Bank account only

Delivery Options

Bank account only

Minimum Transfer Limit

None

Maximum Transfer Limit
$10,000/transfer to $1 million/transfer,
depending on origin and direct deposit vs wire
---
How to send money with TransferWise
If you don't know how to send money, follow these steps bellow:
1. Create your free account2. Set up your first transfer3. Tell them who you're sending to4. Provide information about yourself5. Make sure everything looks good6. Pay for your transfer7. Complete your transfer
You can create it by doing it on their website or their app. All you need is an email address, or a Google or Facebook account.
Use their calculator to tell them how much you want to send and where you want to sent it. You get to see their fees upfront. TransferWise will convert your money at the mid-market exchange rate, plus they'll notify you when your money gets there.
Once you choose who you're sending your money to, they'll ask you for your basic information about your recipient, including their bank details. Please note that they'll need a bank account, but they don't need a TransferWise account.
They'll ask if you're sending money as an individual or business. They also need your full name, birthday, phone number, and address.
Before you complete your transfer, TransferWise is going to show you a summary of your transfer. If everything looks good, click 'Confirm.' If needed, you can also make any changes!
You can pay from your bank account, debit or credit card, or a wire transfer. Depending on how you pay, each payment method has its own steps.
Once everything is done, the money will be on its way to your recipient!
---
Current TransferWise Promotions
---
Free International Transfer
If you haven't used TransferWise, take the opportunity to do so! It's the best way to send and spend money overseas! When you use a referral link, you can get a free international transfer, up to $500!
Sadly, we don't have a TransferWise account to provide you with a link! BUT if you happen to have one, fee free to share your referral link in the comment section below and help someone out!
(Visit TransferWise.com to learn more)
---
$75 Bonus Referral
If you have an active TransferWise account, you earn a $75 bonus when you invite three friends!
What you'll get: $75 referral bonus for three invites
Who is eligible: 

Active users only

Where it's available: TransferWise referral program
How to earn it: 

Log in to your TransferWise account and head over to the 'Invite & Earn $75 USD' section
Invite friends using your personal invite link or invite via email
Your referrals get a free international transfer of up to $500
When 3 of your invites all transfer over $300, you'll earn a $75 bonus

Referral terms: You must be a registered user of TransferWise to use the Referral Program. Each qualified person you invite shall only make transfers from a credit card, debit card or bank account which is in their name. Read full terms here.
---
TransferWise Fees
TransferWise offers mid-market rate to customers when sending money overseas. It means it's what your money's actually worth on the global market compared to another currency.
Although you can't schedule future transfers, TransferWise offers flexible rate limits for certain currencies and transfer methods. So as long as your money reaches TransferWise by 4 p.m. Eastern Time on the next business day or you create a successful ACH payment during this time, the recipient will receive the amount shown at the time you complete the transfer creation.
Exchange Rate
Transferwise will convert your money using the true mid-market rate when they receive and process your funds. It's the best rate you will get with any money transfer service provider.
If needed, they will even lock your exchange rate for a certain time frame. This is also known as a guaranteed rate! However please note that, TransferWise must receive your funds within the allotted time frame, or the amount the recipient will receive will no longer be guaranteed.
Other Fees
Most bank will charge a fee in order to receive an international SWIFT payment. Just ask the receiving bank if it costs extra for incoming SWIFT payments, the total amount.
If you live in the United States, we don't recommend transferring using SWIFT. There are other free or cheaper alternatives by using domestic wire or ACH direct debit.
---
Bottom Line
Sign up today and see what more you can do with TransferWise! This is a cheap and easy alternative for international transfers! But if this is not the one for you, see other money transfer services you can take advantage of!
While you're here on HMB, check out our list of the Best Cashback Apps and Cashback Shopping Portals. Also learn more ways to earn Credit Card Bonuses!