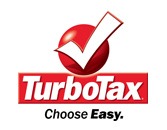 If you are in the military, TurboTax Military Edition is offering free federal and state tax filing for military personnel ranked E-1 to E-5. Take charge and get more than just a tax refund with a customized experience that gets you military-specific tax deductions, using our new TurboTax Military Edition. Those who are military personnel ranked E-6 to E-10 and officers, they can receive a deep discount on the TurboTax Military Edition.
Members of the military may or may not have come home for Christmas. They may or may not be able to make this commitment. Many people will do the best they can to make it, however not everyone can. When the Christmas season ends and New Year starts to loom, an individual needs to start thinking about taxes. The TurboTax Military Edition Free Federal Tax Filing software can help make sure people who served in their armed services file their taxes appropriately and on time. Uncle Sam is willing to cut the members of the military some slack in filing time, but they still need to make sure they get the paperwork filed.
The TurboTax Military Edition Free Federal Tax filing software is a surface that works just like the service found for regular United States citizens. Users still need to pay to file their state income tax returns if they want to use the software. Most state departments of revenue let residents file their state income tax on the appropriate website.
The military edition can help armed service members find the discounts that apply to him. The software can even help him find deductions that he missed. Much like other types of tax software, an individual just plugs in the numbers. The math is done for him. It can make even the most complicated 1040 forms be as easy to fill out as the 1040 EZ.
The makers of TurboTax know that military life is complicated. They do not want to make things worse than they have to be. Turbo Tax's military edition allows an individual to get this unwanted bit of paperwork done quickly. embers of the armed forces can go back to doing their duty as soon as he clicks the send button. Uncle Sam will send out the tax return. Don't wait much longer, file your federal taxes for free with TurboTax Miliary Edition today!

Hot Deal of the Day: Amazon.com has 2-Pack Whirlpool Cyst-reducing Side-by-Side Pur Water Filters (4396710P) on sale for $46.64 – 20% off in cart = $37.31. Shipping is free.