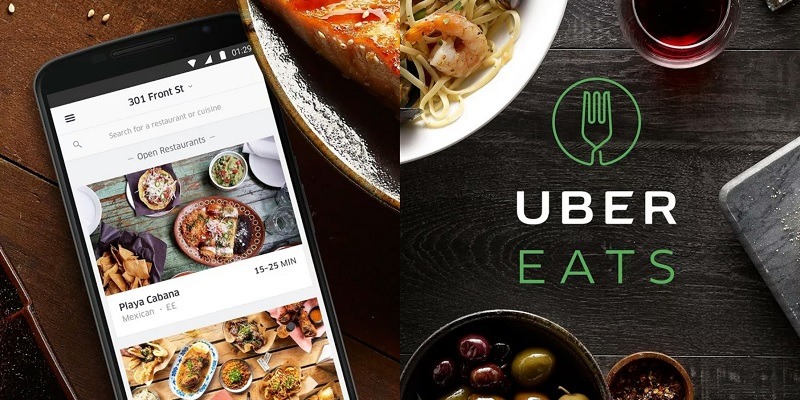 Find the latest UberEats promotions, discount deals, and coupons here.
If you're interested in purchasing food, but aren't wanting to drive anywhere then this the UberEats promotion is for you! Right now, UberEats is currently offering you a chance to get discounts with promotions listed below! Keep in mind that these may vary depending on your area!
These codes are available for a limited time only, so hurry now! All you have to do is just use use the code at check out to get your savings! Please note that the promotions may work for both new users or existing users. Keep reading below for additional promotional savings with UberEats!
About UberEats
---
Uber Eats' parent company Uber was founded in 2009 By Garrett Camp and Travis Kalanick. The company made its foray into food delivery in August 2014 with the launch of the UberFRESH service in Santa Monica, California.
In 2015, the platform was renamed to UberEATS, and the ordering software was released as its own application, separate from their app for Uber rides. As of November 2018, the company reported making food deliveries in 200 cities in 20 countries in EMEA markets.
---
How To Use UberEats Promo Codes
---
Uber Eats offers special promotions that provides their customers with discounts on their foods. There are some things to keep in mind though, when you want to use a promo code.
Promo codes must be applied before placing your order.
Restaurant promos will be applied first.
Some codes are only available in specific cities, states, countries, etc.
Promo codes can't be combined. One code per order.
Some codes may only be applicable to certain types of users, like first time Uber Eats users.
Uber Rides promo codes don't apply to Uber Eats.
To add a promo code to your account, follow these steps:
Tap the profile icon at the bottom of the main screen
Tap "Promotions"
Tap "Enter Promo Code"
Enter the code and tap "Apply"
---
Current UberEats Promotions
---
*UberEats Driver* 
With UberEats rising as one of the top delivery food services, they are always in need of people to come and deliver for them. You will need to provide your own car, have an insurance for the car, driver's license along with proof of vehicle insurance. Some other expectations also include at least a year of driving experience along with owning a car made in 1996 or later.
This is a great opportunity to earn money all while setting your own hours and how often you would like to work! Average pay ranges from $10-15 an hour. Register online if you are interested in working for UberEats!
(Click here to sign up to be an UberEats driver)
---
*Get $5 Off First Order w/ Promo Code eats-nhih700ui*
If you are not currently a member of UberEats and would like to be, then this promotion is for you! You can save $5 off your first order of UberEats when you use our promo code nhih799ui. You will be able to save $5 on any purchase so be sure to sign up and save money!
(Click here to sign up through our referral link)
---
Additional UberEats Promotions 
*Updated as of October 22, 2020*
Discount Promo Codes
$10 – $30 Off with promo codes PERFECT10, PERFECT20, PERFECT30, 10PERFECT, 20PERFECT, 30PERFECT respectively
$15 off your next two orders with promo code EATAGAIN15
Get 40% off one order, up to $20 off, with promo code FORTYOFFONE
Get 99% Off $15+ Wendy's Order with promo code WENDYS99. Maximum discount of $15.
Get $30 Off Your Next Order with Code NOWUSEAT (YMMV).
20% off with promo code FALLEATS
50% off orders with promo code DELICIOUS50 (YMMV)
50% off using promo code SOYUMMY
Buy One Get One Free at select restaurants by tapping banner in app.
20% off at select restaurants using promo code FEASTFAV
$5 off next 5 orders using promo code EATS5OFF5 (YMMV)
$30 Off One Order using promo code NOWUSEAT (YMMV)
Free Delivery Codes
Get free delivery on Panera Bread orders (YMMV) with promo code EATPANERA. No end date listed.
How to Activate Promo Code
Firstly, visit UberEats homepage.
Secondly, apply one of the UberEats promotions to your account
Then, use the code within 7 days after applying.
After that, enjoy your discounted meal!
---
---
Bottom Line
If you tend to prefer eating out but are too lazy, you can have a chance to get food delivered to your house for a cheaper price. Consequently, UberEats is currently offering many promotions, order discounts, free delivery offers, & more! In other words, now is your chance to get discounted food for a low cost! Furthermore, hurry and order while these codes still apply.
Additionally, any existing member or new member can take part in the promotions for a limited time only! For instance, this offer only works at participating restaurants and supplies are limited on your favorite items. Above all, while you're here on HMB, see more Food Promotions like this and other Coupon savings!