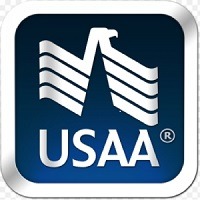 Switch to USAA Auto Insurance and save an average of $434 a year! USAA is one of the largest insurance and financial services company with a unique market; they serve members of the U.S. military and their families. They have provided a wide range of insurance products, covering home, auto, life, and more for service men and women. Auto insurance is USAA's original product, and they have been offering it for almost 100 years. They offer everything you would expect from a comprehensive auto policy, including liability, comprehensive and collision, and many other options. Discounts include many of the choices offered by other major insurance companies along with a few more unusual ones so read on to see what they offer!

USAA Auto Insurance Summary:
Availability: Nationwide although some policies are excluded in certain states
Available Discounts: Safe Driver, Defensive Driving Course, Good Student, New Vehicle, In-Storage discount of up to 90%, Military Installation discount for cars kept on military bases, Loyalty Discounts
Additional Advice: USAA auto policies also include roadside assistance and guaranteed renewal as long as you meet a few simple eligibility requirements.
USAA Auto Insurance Features:
Driving a New Car: If your vehicle is three-years-old or newer, USAA will give you a break on premiums.
Safe Driving/Defensive Driving: If you've maintained a clean driving record for five years, you can save on your USAA policy. You may also qualify for additional savings if you complete a defensive driving course.
Storing Your Vehicle: In recognition of those eligible for active duty – and deployment – USAA gives discounts for stored vehicles and low mileage drivers.
Loyalty: Longtime members save by sticking with the insurer.
Buying Multiple Products. As with most insurance companies, you'll save by insuring multiple cars or bundling policies with USAA.
You should really consider USAA Auto Insurance if you're looking for cheap auto insurance. The company is one of the the most reliable and least expensive insurers on the market. If you have been in the military or are a select government agencies and qualify, then I highly recommend USAA. They are very affordable, have great customer service, and speedy claims adjustment and approval. Since eligibility is limited, you will receive great prices, discounts, and coverage. Overall, I highly recommend USAA Auto Insurance if you qualify but if not, then check out our complete list of ways to Save Money!