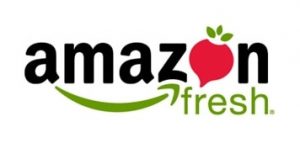 If you're an AmazonFresh member or would like to be one to earn this special promotion then pay attention! AmazonFresh is now currently offering their members a $20 credit after they purchase Dash for $10 and set up their Amazon Dash. Amazon Dash is a very cool unique tool that lets you scan or say items that will automatically be added into your Amazon cart. Hurry now and take advantage of this nifty promotion before it expires on February 28, 2017!
Editor's Note: JetBlue is partnering up with Amazon to offer a deal where you can get 3 JetBlue points for every dollar spent on Amazon. Also if you do not have a prime membership, sign up for Amazon Prime today to enjoy all the perks such as free 2-day shipping and so much more!
AmazonFresh Dash Promotion: 
Promotion: earn$20 credit when you purcahse Dash ($10)
Availability: only for AmazonFresh members
Expiration: February 28, 2017
Terms: $20 promotional credit will be applied to the account after Dash setup. This offer is available to AmazonFresh members only. To receive the $20 promotional credit, you must order Dash by February 28, 2017. This is a limited time offer. Amazon reserves the right to modify or cancel the offer at any time. Offer is non-transferable and may not be resold. (publicly available) Offer limited to one per customer and account. Once promotional credit is applied to your account, the $20 credit will be allocated proportionally among all qualifying items in your order. Offer is subject to the AmazonFresh minimum order amount in your delivery area.The maximum benefit you may receive from this offer is $20.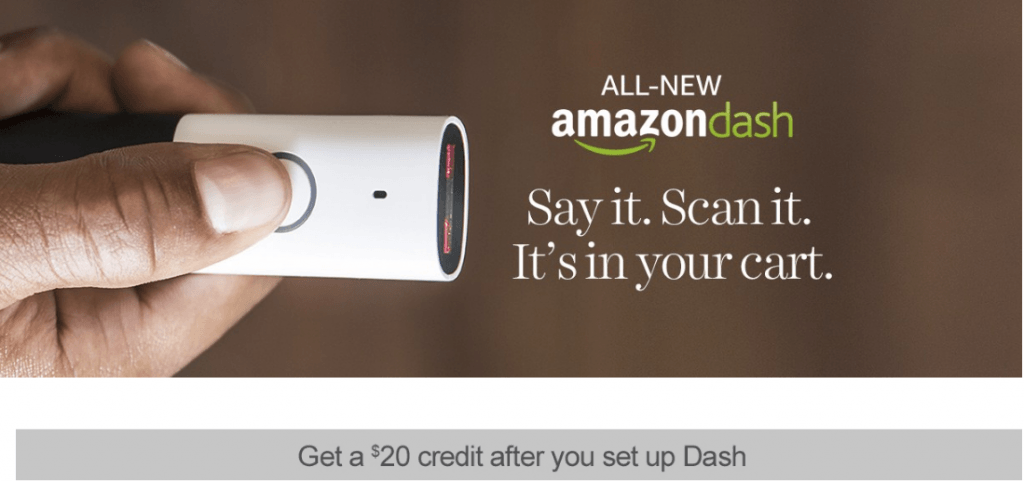 How to Earn Credit With AmazonFresh:
Sign into your AmazonFresh account first before making a purchase
Add items to your shopping cart, totaling up to $10
You must either set up your Dash or purchase Dash before February 28, 2017
After you set up, $20 promotional credit will be applied to your account
Bottom Line:
AmazonFresh members now have the great opportunity of this special limited time offer. It's a great deal to purchase Amazon Dash for only $10, while earning a $20 promotional credit. Amazon Dash has wifi and bluetooth that will make shopping fun and much faster. Make sure to make your purchase and set up your Amazon Dash before February 28, 2017. For more tips and advice, check out our full listings of how to save money.