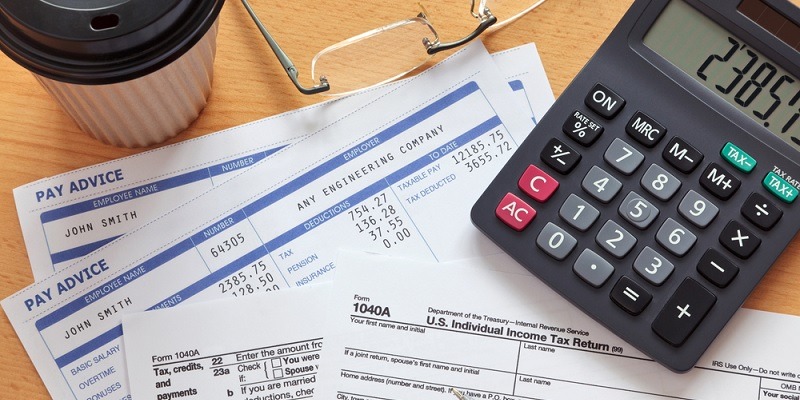 Overdraft fees is something you want to avoid when withdrawing money from a checking account. Find out how you can avoid overdraft fees with the following steps below, as well as which popular banks charge overdraft fees.
---
What is an Overdraft Fee?
An overdraft fee is a charge for spending more money than you have in your checking account. Whether you write a check, swipe your card, or withdraw cash at an ATM, if you do not have enough funds to cover the transaction, the bank will charge a fee if the transaction goes through.
The FDIC stated in 2017 that banks with over $1 million in assets collected almost $11.5 billion in overdraft or non-sufficient funds fees.
If you have contributed to the $11.5 billion, continue reading to learn how you can avoid overdraft fees.
How to Avoid Overdraft Fees
Overdraft fees are typically $35 per occurrence (plus an extra fee per day if you wait too long) and can be unpleasant. Here are some ways to avoid overdraft fees.
Opt Out of Overdraft Coverage
It seems tempting to opt into overdraft coverage, but this is a trap. This gives the bank the opportunity to approve purchases that you do not have the money to cover.
If you opt-out of overdraft coverage, your transactions won't go through. We understand that it may be embarrassing to hear that your card is declined, but it will save money on bank fees in the long run.
Overdraft coverage gives you an excuse to overspend, and this is not a good idea.
Set up Alerts for Low Balances
It is a good idea to set up account alerts with your bank to let you know when your balance is below the limit you set. You can set the threshold anywhere from $20 to $500, and you can choose your preferred contact method (text or email).
You may also want to regularly check your account balance and set up the alerts as a "backup" in case you forget.
Overdraft fees: Know what your bank's fees are before your balance gets too low. Here are a few popular banks and what they charge for an overdrawn account:
Chase: $34
Bank of America: $35
Wells Fargo: $35
US Bank: $36
TD Bank: $35
Ally: $25
Capital One: $35
Watch Your Account Balances Regularly
It is ideal to check your account balance daily. All you need to do is log in to your bank's mobile app (or on your desktop) and include it into your daily routine.
This will let you know your balance and how much you will be able to spend. When you watch your balance, it also allows you to stay within your budget.
If you don't know where you stand, it may be difficult to reach your savings or personal financial goals.
Link Another Account
There are some banks that will allow you to link a savings account or credit card to your checking account. In the case that you go over your balance, they will transfer the funds from your savings account or charge your credit card.
Keep a Cushion Balance
Set a personal limit to act as a cushion balance, which is essentially money that you don't spend in order to not fall below your means. This gives you peace of mind knowing that you will not go over the "cushion balance".
Use an Account That Doesn't Charge You
Not all banks charge overdraft fees. It is best to find an account that won't charge you if you are worried you may overspend. Check out our best free checking accounts to see if one of them suit your needs.
Remember: Choose the account that will cost you the least amount of money and keep you on budget, rather than incurring more fees for you.
What is an extended overdraft? Extended overdraft is an added daily fee that your bank charges if your balance is overdrawn for too long. Generally, it will incur when your balance has been overdrawn for 5-7 days and is $5-15 per day, depending on your bank.
Get a Prepaid Debit Card
If you still can't stop yourself from going over your balance, a prepaid debit card is a good option. It works just like a checking account where you can make deposits and withdrawals, but it is not linked to a bank account.
When you spend all your funds, they are gone. The bank may charge you a small fee for a declined transaction , so be careful and read fine print before taking a chance.
How to Get Overdraft Fees Waived
If you made a mistake and have an overdraft fee, there is still the possibility that you can get it waived. It doesn't hurt to ask!
Call the Bank and Ask
The easiest way to get overdraft fees waived is to call the bank. Before you call, create a script. Introduce yourself and explain that you went over the account limit and would like to see how you can get your fee waived.
You can include how long you've been a customer (if you are a longstanding customer), your previous banking history (if in good standing), and why you went over the limit.
Be prepared to hear them say "no". If you often need to ask, then it's time to change direction and revamp your budget and/or change bank accounts.
Try an App
Several apps negotiate fees on your behalf. You give them access to your account, and they'll try to get the fees waived or reduced for you. TrueBill and Trim are two great examples.
They help you manage subscriptions, lower bills, and get fees refunded. They charge a percentage of the savings they earned you, usually 33% – 40% of the savings.
---
Bottom Line
It is best to stay out of the habit of paying overdraft fees. If it is an emergency, that's okay, and hopefully it only happens once that the bank may waive it.
If it is a habit, actions may need to be taken by cutting back on spending, change bank accounts, or set up a cushion. Try different solutions to keep you from passing your limit.