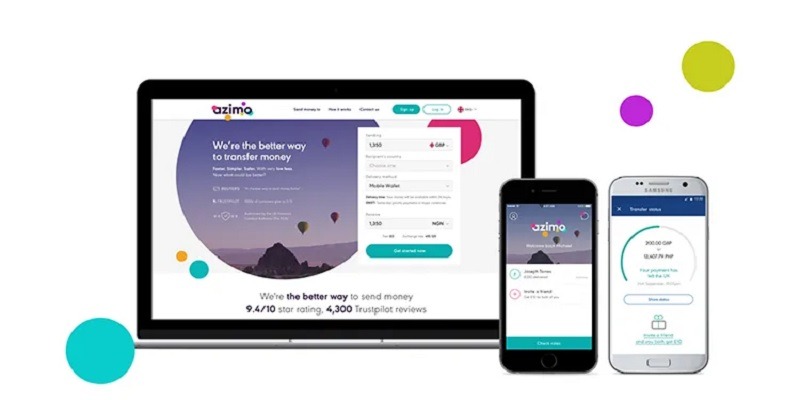 Find the latest Azimo Money Transfer Promotions, Coupons, Discount Promo Codes here.
Azimo is a peer-to-peer (P2P) money transfer service that is designed for people who live in the United Kingdom and Europe who want to do international money transfers. This service is quite simple, the transfers are low in cost, and the delivery options include cash pick in some countries.
With the ability to make transfers in multiple countries across the world in multiple currencies, learn more about this service and check out our Azimo Money Transfer Promotions!
---
Current Azimo Money Transfer Promotions
---
First 2 Transfers Fee-Free
Valid for a limited time, Azimo Money Transfer is offering new customers an introductory offer that consists of your first two transfers with Azimo being fee-free.
(Visit the link above to learn more about this promotion)
---
Azimo Money Transfer: In A Nutshell
Payment Options
Bank account
Debit or credit card
Online direct payment (ie: SOFORT, Ideal)
Delivery Options
Bank account
Cash pickup
Mobile wallet
Mobile top-up
Home delivery
SWIFT transfer
Transfer Speed 
1 – 2 business days
Transfer Channels
Azimo website
Azimo app
Transfer Limit
Varies by country
---
Azimo Money Transfer: How It Works
Right now, Azimo only services customers in the United Kingdom and Europe who want to send money to countries outside of their region. Currently, the provider can exchange money in over 60 currencies to more than 195 countries around the world.
Sending Money
Using this service, you can send money wherever you are. All you need to to do is sign up for a free Azimo account. Once you have this, follow the steps below.
Log into your Azimo account.
Enter the recipient's email address or mobile number, the amount and the currency to send.
Choose how you want to pay and send it securely through Azimo's safe money transfer service.
Azimo will then deliver your money to the recipient immediately, or it can take several business days, depending on the payment and receiving methods.
Verification Documents
Due to regulations, Azimo requires that you verify your identity for large transaction amounts. Depending on the location you send your money from and how much, you might be required to provide a copy of your identification, proof of address, and a proof of the source of the funds.
Proof of identity. Eligible documents include passport, national ID card with photo, driving license or resident permits (from UK, France, Spain and Germany only).
Proof of address. For this, you will need to submit a copy of a reliable institution that has your name and address on it.
Proof of funds. Eligible documents include, but is not limited to, a pay-slip, a bank statement, a screenshot from electronic banking, a credit card statement, a tax rebate receipt, a house sales receipt, a car sales receipt, and a bank loan document.
---
Azimo Money Transfer: Fees & Rates
Similar to other international money transfer services, Azimo makes money in two ways: off of transfer fees and by taking a margin on the exchange rate.
Transfer Fees
The company charges a variable fee from £1, depending on payment and destination countries, as well as pay-in and payout methods.
Exchange Rates
The rates will vary by pay-out method, but usually varies between 1% to 2.25%. In contrast, banks will normally charge between 5% -10% margins. With Azimo, you can lock in your rates in advance, so you know exactly how much money your recipient will be getting.
---
Azimo Money Transfer: Transfer Speed
Although Azimo may not have that many currencies to choose from when sending money, they make up for it in transfer speed, especially in smaller transactions funded by debit or credit cards. Through this method, your transfer will deliver much quicker.
---
Bottom Line
Azimo Money Transfer is a quick and secure way of making international money transfers. Once you use this service, you'll understand why they rank high on features, benefits, fees and safety.
If you live in the United Kingdom and/or Europe, this service is the one you should go with if you're trying to send money to friends and family! Save some more money by checking out our list of credit card bonuses!