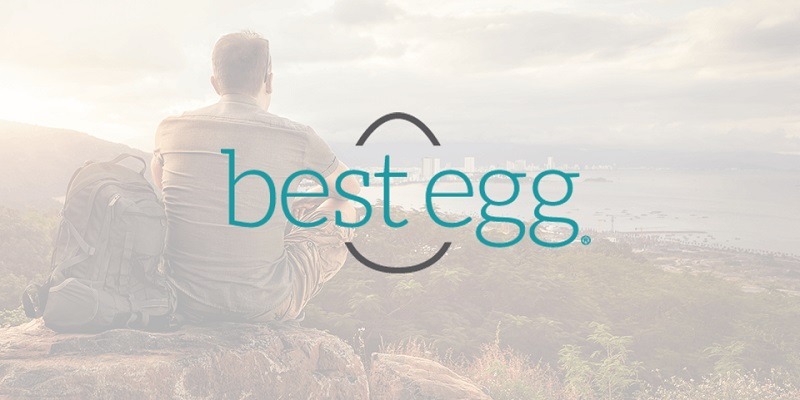 Best Egg, an online lending platform, offers loans up to $35,000 with rates as low as 5.99%. Best Egg strives for an easy and fast way for you to access personal loans. Continue reading the review to find out if Best Egg suits you.
What is unique about Best Egg is that it lets its borrowers take out two loans at the same time as long you as meet the requirements!
Simply follow the application process on the Best Egg site and you can start taking out personal loans at your convenience! The application process only takes but a few minutes to check loan rates and terms. Apply today!
---
Best Egg Terms & Fees
| | |
| --- | --- |
| Lender | Best Egg |
| APR | 5.99% – 29.99% |
| Loan Amount | $2,000 – $35,000 |
| Term Length | 3 or 5 years |
| Origination Fee | 0.99% to 5.99% |
| Prepayment Fee | None |
| Autopay Fee | $7 per payment |
| Late Fee | $15 |
| NSF Payment Fee |  $15 |
| Minimum Gross Income | $80,000 |
| Minimum Credit Score | 640 |
| Repayment Options | Monthly |
---
Borrower Averages
| | |
| --- | --- |
| Credit Score | 700 |
| Credit History | 7 years |
| Annual Income | $80,000 |
---
Best Egg Personal Loan Eligibility
To qualify for a Best Egg personal loan, all applicants must have:
A minimum credit score of 640 or above
At least 3 years of credit history
An average minimal income about $80,000
A low debt-to-income ratio less than 35%
---
Pros and Cons of a Best Egg Personal Loan
ProsCons
You can borrow twice with Best Egg! If you need to take out a second loan, make sure your first loan is at least 6 months old and you don't have any late payments to handle. The total of both loans also must not exceed $50,000.
You don't need to own a home to apply.
The application is simple and easy to follow.
Initial credit check will not affect your credit score. However when your loan is approved, it will show up on the report.
When approved, funding takes as little as one business day.
A personal loan from Best Egg can be used towards small business, debt consolidation, home improvement, medical bills and other special occasions.
If you have excellent credit score, your APR can be as low as 5.99%.
You can make additional payments if you want. There are no extra fees for paying you loan ahead of time either.
Unfortunately, Best Egg is not available in all states. Best Egg is not available in Iowa, West Virginia, Vermont, Puerto Rico or Guam.
You are only limited between either a 3 year term or 5 year term.
You will be charged $7 per payment if you aren't enrolled in automatic payments.
If you miss your payment by more than 3 days, Best Egg will charge you $15.
If your payment gets rejected, you have to pay $15 for the unsuccessful transaction.
---
How To Apply For a Best Egg Personal Loan
Fill out a brief personal loan application on Best Egg's website for the desired loan amount.
Get a copy of your credit report. A credit score of 640 or higher is required to apply for a Best Egg personal loan.
Present a proof of income; minimum $80,000.
You will need to present your identification card.
Pay all your debts first. The debt-to-income ratio to apply for a Best Egg personal loan is relatively low.
---
---
Bottom Line
For those who need to take out more than one loan, Best Egg will suit you best. They have a very short and easy application process and doesn't require too much in order to sign up.
If you manage to meet Best Egg's requirements, you can start taking out a personal loan or two at your convenience.
You can use your funds toward anything–auto bills, home improvement, special occasions and much more!
Are you interested in this personal loan from this lender? Please let us know in the comment section below on your experience! If you want to search for more options on taking out the best personal loan, check out our full list of Best Personal Loans.
(Visit Best Egg for more details)