C1 Bank will pay you $5 each month for up to 1 year, for a total of $60 bonus, when you open a new checking account with one recurring direct deposit.
C1 Bank Checking Account Review: $60 Bonus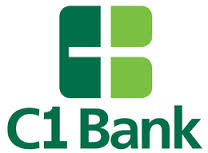 C1 Bank is a local, independent bank that serves thousands of sophisticated clients from 26 locations across Southwest Florida. Sign up now online at www.C1Bank.com to receive up to $60 bonus(at $5 per month) for an entire year. They are a leader in checking, savings and money markets, residential mortgages, business loans, SBA loan programs, and association and treasury services.
Branch Locations: Pinellas, Hillsborough, Manatee, Charlotte, Pasco, and Lee counties in Florida, one location in Miami.
How to qualify for the C1 Bank Checking Account Bonus:
You must be a new client to be eligible for the bonus.
Open a checking account with a minimum $100 deposit and 1 recurring direct deposit.

It has been reported that you may qualify for an additional $25 bonus if you open up your account at a local branch.
Your checking account must remain open for a minimum of 6 months or the account is subject to an account closing fee of $20.
You will receive your $5 monthly bonus paid on the account beginning 15 days after the date your account was opened, and you will continue to be paid this bonus for 1 year from the date of account opening.  There is a monthly service charge of $10 if you do not have direct deposit set up to your account. This offer is limited to 1 account per household and expires on December 31, 2014. Businesses and/or organizations are not eligible for this promotion.
Go to C1 Bank to learn more about this "Paying You to Bank" offer and sign up before the end of 2014 in order to receive your $60 bonus. Don't forget to see our full list of bank promotions for more deals.