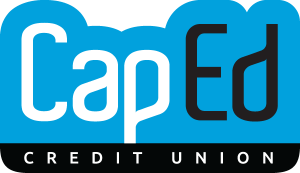 Capital Educators Federal Credit Union is proud of their 81-year legacy of supporting teachers. In 1936, it was a handful of teachers pulling together to support each other. Now, they are 65,000 strong, supporting teachers throughout Idaho. Through both the Idaho CapEd Foundation and WeLoveTeachers.org, they work together to support education as they seek to touch lives by financially empowering, educating and enriching individuals and communities! They have 9 locations in Idaho. However, members can access CEFCU's services on the road through their online banking options. In addition to Capital Educators Federal Credit Union online services, they are part of the Shared Branching Network, which gives you access to 5,300 other credit unions to perform the transactions or use services you need, wherever you are!
Capital Educators FCU Membership:
Visit your nearest Capital Educators Federal Credit Union
Check out their eligibility requirements:

You work for, volunteer* with, or are retired from any facet of the educational industry in the state of Idaho.
Any member of your immediate family or household meets the first qualification.
Any member of your immediate family or household are currently CapEd members.
You become a sustaining member of the Idaho CapEd Foundation with a one-time donation.

To apply for membership, you will need the following info to fill out the online application form:
Valid Driver's License/State ID/Passport
Valid United States Social Security Number/Email/DoB
Account information for accounts that you would like to close and transfer
Reasons To Join Capital Educators FCU:
This credit union offers great checking, savings, Certificate (CD), and IRA accounts. The free checking account option has no monthly service fee, no minimum balance requirement, no check writing fees, and comes with a free Visa debit card and free checks! Along with all of these perks of their checking account, there are still quite a bit of checking account amenities. The youth savings account helps provide a foundation of financial stability for life from an early age. Savings account options feature competitive dividend rates, and many more savings account features! CEFCU also provides other services such as: borrowing money, managing money, retirement, securing your family, and saving money. Your funds will be secure and they will all be accessible for withdrawal at an Capital Educators Federal Credit Union branch or ATM. Your funds are insured up to $250,000 by the National Credit Union Administration.
Bottom Line:
The mindset that Capital Educators Federal Credit Union promotes is what make a great credit union. At CEFCU, they are able to provide passion and service to ensure their customers are satisfied. They have immense support for teachers and indeed they should, teachers hold the key to the future. In the palm of their hands are the minds of the next generation. The amount of support for teachers makes this credit union extraordinary. If you have more membership eligibility questions, feel free to contact an CEFCU employee! If this credit union did no suit you, be sure to check out our full list of Credit Unions Anyone Can Join. Don't forget to share your experience with this credit union by commenting below.