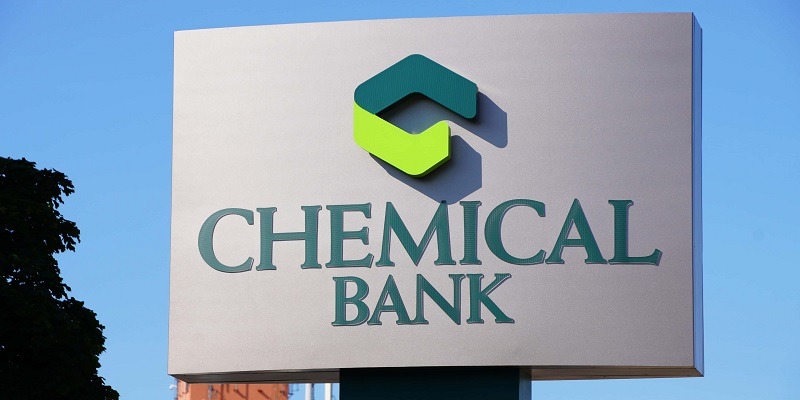 If you live in the state of Michigan and are looking for a low-fee bank, Chemical Bank is worth looking into! It's one of the largest banks in Michigan with over 200 branches across the lower peninsula.  Although Chemical Bank doesn't offer the highest rates on deposits, it does offer a number of checking and savings account options with no balance requirements and no monthly fees.
With most of its personal banking accounts, Chemical Bank offers several options, ranging from a low-deposit, low-fee account, to a premium account with higher minimum balances and more features. In general, all accounts come with free online and mobile banking, and free ATM access at any Chemical Bank ATM.  Continue reading below to find out if the services that Chemical Bank offers is the one you're looking for for!
Checking Account Options
---
Chemical Bank offers a variety of personal checking accounts that are design to fit your lifestyle. Learn more about the features and benefits of their checking accounts by reading below!
ChemBasic CheckingClassic CheckingGreen CheckingAdvantage Checking
With this basic account, you can enjoy a convenient checking account that sticks to the basics- no minimum balance requirements and no monthly service charges when you take advantage of e Statements.
Chemical Bank's traditional checking account. This checking account features a low minimum balance requirement, no check writing limitations and no per-check charge. You can conveniently manage your finances and pay bills online anytime, anywhere with their eBillPay service!
With this paperless account, you can access your funds on the go! If you're the type that rarely writes checks and prefer to access your funds electronically or with a Debit Card, this account will be a perfect fir for you!
If you want to earn a little interest on your checking deposits and have at least $1,000 to put away then this interest checking account might be a better option. The Advantage Checking Account has all the features of a regular checking account with a very small amount of interest on deposits.
Compare Checking Accounts
---
Chase Total Checking®HSBC Advance CheckingAsterisk-Free Checking®Chase Premier Plus CheckingSM
Savings Account Options
---
Chemical Bank offers different types of personal savings accounts that will help you get started on saving the money you need! They offer options with no balance requirements and no monthly fees!
Classic SavingsClassic Savings for MinorCommunity Savings Midwest Savings
This is a great account for anyone who is just starting to save! You can save as much as you want, earn interest, and still have easy access to your money whenever you need it.
With this account, you need to maintain a daily minimum balance of $300 to avoid a $3,00 per month maintenance charge, you can get six withdrawals and transfers allowed each month without a fee, and you will get a variety of statement options to meet your needs!
For young savers everywhere! Save as much you want, earn interest, and have your money available whenever you need it! For minors, no minimum balance requirement or monthly maintenance charge. This is a perfect chance to help you make the post of every opportunity to help you save for college!
This account is ideal for individuals who maintain a higher balance in their account, who are also looking to earn a higher rate of interest and are interested in a FREE interest-bearing checking account. This may be just be the best way to save ever! There is no minimum balance required and no monthly maintenance charge!
Compare Saving Accounts
---
Discover Online SavingsChase SavingsSMAmerican Express® Personal SavingsUFB High Yield Savings
CD Account Options
---
If you're interested in a safe investment with a good interest rate and flexible terms, a certificate of deposit account from Chemical Bank may be the ideal investment vehicle for you! Opening a CD account is a great way to save while you're earning a higher interest rate!
Invest terms from 3 to 60 months
Low minimum investment amount and competitive interest rates
Fixed and variable rate options
Single maturity and automate renewal certificates
Interest payment options: monthly, quarterly, or at maturity.
Compare CD Accounts
---
Discover CDCIT Bank CDSynchrony Bank CDBBVA CD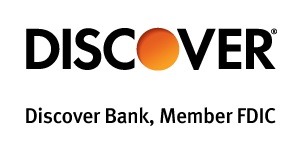 • Available nationwide online, Discover offers CDs with some of the highest & most competitive rates! with select terms as short as 3 months up to 120 months
• Rates ranging from 0.25% APY up to 0.80% APY.
• Opening a Discover Bank Certificate of Deposit is extremely quick and easy.
• Funds on deposit are FDIC-insured up to the maximum allowed by law.
• Start today with a minimum deposit of $2,500!
• Get started and open a Discover CD in 3 easy steps.





• Available online nationwide
• Earn 0.35% APY on a 12-Month CD Term
• Earn up to 0.50% APY
• $1,000 minimum to open
• Selection of terms to meet your needs
• A range of choices. Low minimum deposits.
• No fees to open or maintain the account
• Available as Custodial
• Open a CIT Bank Certificate of Deposit Account today!




With the BBVA CD:
• Earn up to 0.20% APY with just a $500 minimum deposit
• The perfect balance between a great fixed rate and flexible money access.
• Access funds, if needed. No penalty.
• No opening or maintenance fees
• Shorter 11-month timeframe and a great APY
• If you need your funds prior to the maturity date, you can withdraw your money — including any interest earned — beginning seven days after the funds have been received. No penalty. No problem. It's the security of a CD with the flexibility to access your funds early if you need them.


Money Market Account Options
---
A money market account can offer higher interest rates than a typical savings account. If you're interested in a money market account, make sure you have at least $2,500 deposit. They also offer a "Premium" money market account, rates on this account are somewhat higher at larger deposit amounts than on a regular money market account.
Compare Money Market Accounts
---
Discover Money MarketBBVA Money MarketCIT Bank Money MarketHuntington Business Money Market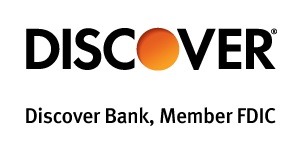 • Get started and open a Discover Money Market Account in 3 easy steps.
• Available nationwide online
• Earn high yields with flexible access to your cash.
• Earn 0.50% APY balances $100,000 and over
• Earn 0.45% APY balances under $100,000
• Open with as little as $2,500.
• No hidden fees. No surprises.
• Easy cash access via debit or check, or via ATM at over 60,000 no-fee ATMs





With the BBVA Money Market Account, you'll enjoy:
• Earn 0.13% APY (Annual Percentage Yield)
• Earn this exceptional rate on your entire balance
• $25 minimum opening deposit required
• Get a competitive rate, with tiered interest to grow your money faster
• Interest compounds and is credited monthly
• Easily withdraw money in branch & at BBVA ATMs w/no fees
• Enjoy 24/7 online access with Online and Mobile Banking
• Link to your BBVA checking account for Overdraft Protection
• FDIC-insured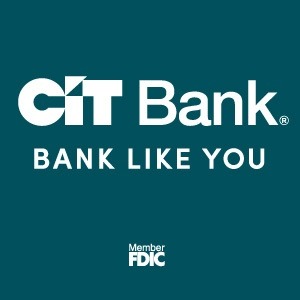 With the CIT Bank Money Market Account, you can earn a competitive interest rate and access your money easily.
• Earn 0.60% APY on your funds
• One of the nation's top rates — several times the national average.
• Get up to 6 digital transfers/withdrawals per statement cycle
• Save smart and get more for your money
• Higher rates than traditional banks
• Get 24/7 Account Access
• Secure banking features
• Open with as little as $100
• FDIC insured


Reasons to Bank with Chemical Bank
---
They have a number of low-fee, low-deposit account options for those who are new to banking or who don't have a lot of money to save.
Its CD rates are far higher than most of their accounts, so if you want to increase your savings a certificate of deposit if the best way to do so.
Chemical Bank's website allows you to check your account balance, pay bills, access past transactions and transfer money between accounts. These same features are available on its mobile app!
Reasons Not to Bank with Chemical Bank
---
The bank is based in Michigan, where majority of its branches and ATMs are located. It has branches throughout the lower peninsula and a few additional branches in northern Indiana and Ohio. So if you're planning to bank with them it's best if you live in Michigan.
The interest rates on many of its accounts are quite low, so if you're looking to earn more with the money you deposited, you might want to look elsewhere.
Their mobile app has low ratings on the app store.
Chemical Bank Routing Number
---
Chemical Bank has a total of 5 routing numbers.
072410013
072401789
072404948
072409464
072414200
Customer Service
---
Chemical Bank's Customer Care Center is also available to help you during the following hours:
Monday – Friday: 7:00 a.m. – 9:00 p.m.
Saturday: 8:00 a.m. – 2:00 p.m.
Our Customer Care Center is available toll free at (800) 867-9757.
How Chemical Bank Compares
---
Ally Bank: Ally provides margin lending, and cash management services. The company provides services for individuals and institutions that are investing online. They offer an electronic trading platform for the purchase and sale of financial securities including common stocks, preferred stocks, futures contracts, exchange-traded funds, options, mutual funds, and fixed income investments.
Bottom Line
---
Chemical Bank provides a reasonable option for residents! If you're looking for different types personal deposit account options that require no minimum deposit and have no fees then this is the bank for you!
Otherwise if you're interested on banking with another bank, you check out our full list of Best Bank Promotions for more options!