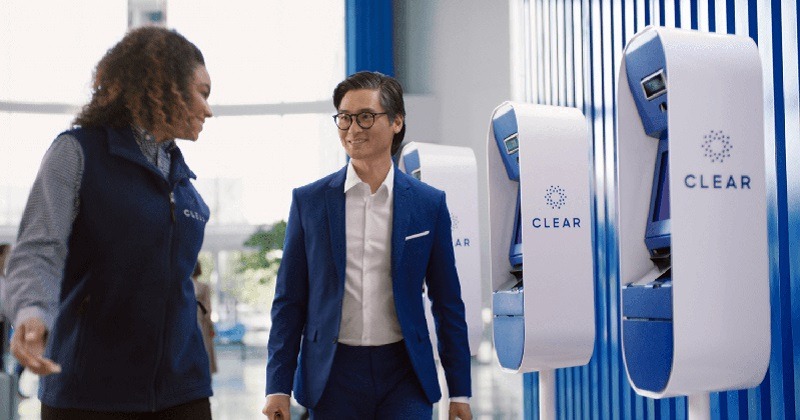 Tired of long airport security lines? What if you could speed pass them in 5 minutes or less by pre-screened before you even get to the airport? Save your precious time and sign up for Clear Airport Security now to reduce hassles at the airport. By being a Clear member, instead of lining up to have your ID checked in the regular line or the TSA PreCheck line, you can go to the CLEAR line, scan your fingerprints, then escorted past the ID checker.
With TSA Pre-Check lines sometimes being longer than the regular lines nowadays, this lets you skip to the front of the line and saves you time. You will not be charged for the trial if you feel this service is not for you and as long as you cancel before it ends. People say time is money. Well, now you can save both with this free trial!
Editors Note: If you're someone who hasn't used Lyft yet, then sign up with our referral link to receive a bonus. Not only do you get an additional bonus off your rides, but you can get a free 3 month trial for Clear and still earn $20 airport ride credit!
---
Current Clear Airport Security Promotions
---
Get 2 Months Free or $50 Off Membership
Valid for a limited time, Clear Airport Security is offering a promotion where new members can get 2 months free when they sign up for an account and apply promo code "JUSTACRUSH20" at check out. However, if you are a current member, you can get $50 off your membership with promo code "ITSLOVE20".
Promotion: Get 2 Months Free or $50 Off Membership
Promo Code:

2 Months Free w/ code "JUSTACRUSH20"
$50 Off Membership w/ code "ITSLOVE20"

When It Expires: February 18, 2020
Terms & Conditions: Valid through February 18, 2020. Must use respective promo codes. Exclusions and restrictions apply.
(Visit the link above to sign up for Clear Aiport Security)
---
Bottom Line
Frequent travelers knows airport security lines can be a pain, but there are ways to go around that! An amazing service called Clear Airport Service can speed things up for you with pre-screening.
This service usually runs for $179 per year but you can save some money on it using the promotions we have listed above! Use the promo code when you sign up! Let your friends and family get in on this great deal. Check out more ways to save money with our freebies, here on HMB!