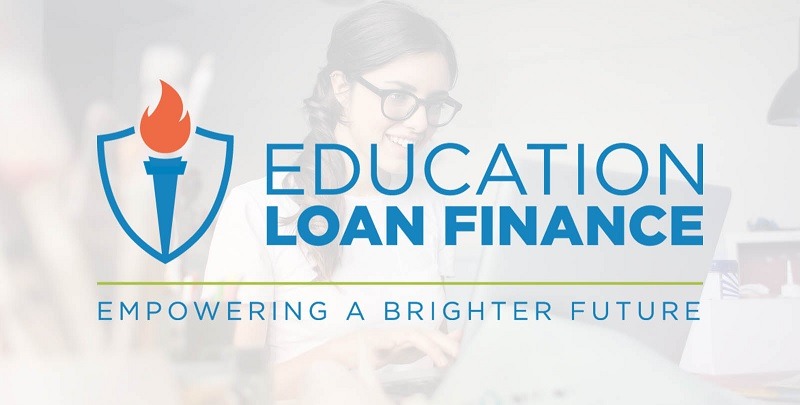 Find the latest Education Loan Finance (ELFI) promotions, welcome and bonus offers here.
Education Loan Finance offers student loan refinancing and private student loans for undergraduates, grad students and parents. Its refinancing loan is best for borrowers who value good customer service. Its private student loan is best for borrowers with a significant funding gap.
Continue reading below to learn more about their loan services design for students!
---
ELFI Student Loan Refinancing Summary
---
Interest Rates
Fixed: 3.14% – 6.69%
Variable: 2.39% – 6.01%
Loan Terms
5, 7, 10, 15, 20, 30 years
Minimum Loan Amount
$15,000
Maximum Loan Amount
No limit
Co-signer Release
Apply again without your cosigner
Parent Loan Transfer To Child
Yes
ELFi advantages:
There's no origination, application or prepayment fees, plus also get a ten-day allowance after your payment due date before late fees are assessed.
Competitive interest rates for those who qualify.
Flexible repayment terms; from five up to twenty years for most loans, and up to 30 years for Federal consolidation loans.
Replaces your existing loan service with federal student loan service, MOHELA. They have excellent customer service and a good reputation for getting students out of debt.
Get help from a dedicated personal loan advisor.  You can call, text or email your advisor any question you might have throughout the refinancing process.
Parent PLUS loan refinancing options. Refinance your parent's loan into your name or parents can combine other private loans and refinance to simplify the payment process.
Loan consolidation services. While federal student loan consolidation won't save you money, consolidating through a private lender like ELFI might lower your interest rate.
RequirementsWhat You Need
ELFI is available in all 50 states, Washington D.C. and Puerto Rico. To qualify, you need to:
Be a US citizen or permanent resident
Be at least 18 years old
Have a student loan debt that totals no less than $15,000
Graduate from an approved education institution with at least a bachelor's degree
Have a debt-to-income ratio that shows you have the ability or capacity to repay the loan (max DTI = 55%)
Have sufficient credit score for approval (min credit score = 680)
To make the ELFI refinancing process quick and simple, have the following current (less than 30 days old) documents on hand:
Your account number(s)
Your current balance or payoff amounts
Your payment mailing address
Your most recent billing statement or a payoff letter from your existing lender or servicer for each loan you want to refinance
Your most recent pay stubs for the past 30 days or other proof of employment
Your W-2s
Your tax returns (if self-employed)
Your valid ID (driver's license, passport, etc.)
Your billing account information for automatic debit
---
Current Education Loan Finance Promotions
---
$100 Welcome Offer
You can get a $100 bonus credit when you refinance your student loans using a member's ELFI referral link! You will receive credit as a reduction on your loan within six to eight weeks of loan disbursement!
In order to qualify for the welcome offer, you must refinance a loan within 90 days of registration. Please note that the landing page won't state the $100 referral offer, but you can see the details of their referral program here.
(Visit the link above to learn more about their loan service)
---
$400 Referral Bonus
If you currently use ELFI, you can get a $400 bonus check for every person who refinances their student loans using our referral link. Plus each of your referrals will also get a $100 bonus credit.
Please note that you will receive your $400 bonus check within six to eight weeks after your referral's  loan has been disbursed and your referral has  provided ELFI with a completed IRS W-9 form.
What you'll get: $400 bonus check for each referrals

No limit to how many people you can refer, nor how many bonus checks you can earn.

Who is eligible: 

Current members

Where it's available: ELFI referral program
How to earn it: 

Complete the online Referral Program form to register. You'll receive your referral link automatically.
Invite friends to refinance their student loans by sharing your referral link via email, social media, blog, or website.
When your friend refinances their student loan with ELFI will send you $400!

Offer terms: Subject to credit approval. Program requirements apply. Limit one $400 cash bonus per referral. Offer available to those who are above the age of majority in their state of legal residence who refer new customers who refinance their education loans with Education Loan Finance. See full terms here.
(Visit the link above to learn more about referral program)
---
Bottom Line
If you have a stable job and a high student loan debts, ELFI is a good student loan refinancing option for you! They have low interested rates and reduced  monthly payments which can help you save thousands of dollars!
If you're looking for other personal loans, you can check out the best online personal loan lenders and  other  personal loan lenders for more options! Have a credit card? You can read how you can pay student loans using a credit card!