Don't let the cost be your excuse for not going to a gym! There are tons of opportunities to get yourself a free gym pass or into a class that'll help you get in shape. Use this post as a guide to help yourself finally get the body you've always wanted.
With these opportunities you can lift the weights you've always wanted to lift, run the distance you've always wanted to run, or swim the fastest lap you've always wanted.
It's a great way to get yourself into a healthy lifestyle. You can find free temporary passes to gyms, triathlon or running programs partnered with gyms, or free community programs.
If you're up to the task you can head over to hotel gyms or go to the YMCA and see if they're handing out passes to their gyms. Let get in shape before the year ends!
Editor's Note: Did you know that you can be rewarded for working out? Check out our compiled list of fitness apps that offer ways to earn money while exercising!

Different Opportunities to Get Active for Free
Work out on Free Days: If you visit some privately owned gyms, they might offers free classes or days where they're open to the general public.
It's these days where owners try to give back to the community while trying to attract new customers. Be sure to take advantage of these days when you hear about them!
Triathlon or Running Program: Running programs or other programs like it are designed to help you for 5k's, 10k's, marathons, etc. The personal trainers who run the program may be partnered up with a gym where they can sponsor their program.
If you sign up for one of these, you may be given access to the gym over the course of the program. Some may last around 3 months meaning you'll pay a fraction of the gym fees to  have access to it for 3 months.
Get a Free Pass: The YMCA or YWCA often give out free passes for a  certain amount of visits, or a pass for unlimited uses for a limited amount of time. Be sure to  check with your local Y to see if they're currently handing these out or will in the future.
The Y is a great place to train yourself in weights, running, or swimming. It has a great atmosphere to it making you feel welcomes. Be sure to check one out near you.
Community Programs: Often enough, some communities hold free programs or one-session events where they open it up to the general public to help attract members and encourage healthy habits.
Some may be help at local facilities while others may be at recreational parks. If you wanna learn about these, be sure to sign up with your community messenger to learn about all your future community programs.
Ask for a Membership as a Gift: If your birthday is coming up soon or for Christmas, ask those you're close with for a gym membership. Even though someone is still paying for the gym membership in this scenario, you'll still technically get one for free.
It's a great gift that I'm sure those that you're close with would love to give to you. Helping your friends achieve personal health goals makes you feel great.
If you work, consider asking your employer for a gym membership as a benefit.
Visit Hotel Gyms: If your job required a lot of travel, take full advantage of the gym access you're given while you complete your stay. They may be small, but they should generally have the necessary equipment required for a good workout.
University/College: If you're currently attending college, take advantage of their free gym! Most universities and colleges have a gym available to their students to help promote an active lifestyle.
It's also a great way to get your mind active and ready before you attend class or being to study. The equipment available to you varies on the university/college itself, but should have all the necessary equipment for general weight lifting and cardio.
Get a Job at the Gym: Employees at the Y, private gyms, or other athletic facilities typically enjoy free memberships. You may need to earn a certificate, or be able to teach classes, but it looks good on a resume and you'll your free membership.
It isn't the most simple solution, but if you're in need of a job and want to get a membership, this may be your best bet.
Similarly, you can try finding a job at your local university/college. Some may give access to their facilities to those who work there.
If you're not willing to work at a gym to get yourself a free membership, but are willing to pay just a little bit for classes try bartering with the service team on a membership price.
Negotiate a price and see if they'll match it. Take advantage of coupons you find that can give you access to classes for a discounted rate.
Gym Contract Negotiation Tips
Know which gyms are more open to negotiatingDo your deal-hunting homeworkAsk for a price-matchGo in personUse current memberships to your advantageNegotiate the feesConsider other benefitsAsk about future promosOffer to pay up frontAsk about special membership optionsNo luck? Consider waiting until after the new-year rush
Although some larger chain gyms will be open to negotiations, keep in mind that you might have better luck at standalone or smaller gyms.
YMCA is a hidden gem when it comes to flexibility on prices. This is because they are a nonprofit organization. So if you can't afford a gym membership, visit your local YMCA. If never hurts to ask if they have any discounts to help out.
Visit your local gym's website and social media pages to see if there are any for current deals or specials, pricing information and coupons.
Again, it never hurts to just ask. Always ask the gym to price match with another gym's fees. This can either work out for you or lead to further negotiation.
A good time to do so would be at the beginning of the year, as gym's want to secure memberships. Even if a gym can't or won't match a competitor's exact price, bringing it up can give you an edge.
In addition to doing research from home, you should visit the gym in person to meet with a manager face to face to try and negotiate.
Many gyms dislike providing pricing information over the phone. By showing interest and coming in several times in person gives you a sense of seriousness to commit greater negotiating power.
If you already belong to a gym but are looking for something better, that can work out in your favor. The sales rep could offer a reduction to the sign-up fee by the amount left on the existing contract.
The total price of a gym membership is more than just the monthly cost. Typically, memberships requires a sign-up or initiation fee.
Rather than just negotiating  the monthly price, ask to throw in some valuable benefits into your contract such as extra personal-training sessions and guest passes.
Considering the extra benefits a gym includes is key to comparing the value of membership. Knowing all that a gym offers can also give you bargaining power when trying to get a competitor to lower its price.
The gym may not be offering its best deal the day you walk in the door. But if a salesperson wants your business, they will tell you when to the best time to come back is.
Some gyms may be willing to discount the total cost if you are willing to pay up front for a full year since it is most likely nonrefundable. The gym risks people canceling their memberships if they are paying month-to-month.
Try to see if the gym offers special membership options for seniors, students, or those who will attend the gym outside of peak times.
While gyms may offer sweet deals at the beginning of the year, you may have better luck at negotiating costs after the new years resolution hype slows down.
Weekday mornings and afternoons are generally the best time to go since the gyms are less crowded and they will have more time to provide you the necessary attention. And try for the end of the month, when the sales staff is trying to meet quotas.
Gyms and Facilities that Offer Free Passes
24 Hour Fitness (Locations): Sign up online and you can get a free 3-day pass to a certain location.
Anytime Fitness (Locations): This gym gives out a free one week pass. If that doesn't feel long enough for you, you can long into their website via a social media account and get your duration doubled.
Bally Total Fitness: Get in shape with a free 7 day pass that they offer to newcomers. Must be 18 years or older.
Blink Fitness: Free on-day trial at one of their dozens of locations across New york, New Jersey, Philadelphia, and Los Angeles
Busy Body Fitness Center (Locations): Register for the All-Inclusive 5-Day Free Pass using the registration form. Local residents only, first time visitors, 18 years or older.
CKO Kickboxing (Locations): Get a free class or three classes and a pair of starter gloves for $20 or $30
ClassPass (Locations): Get up to three free classes at various studios across the country.
Core Power Yoga (Locations): This gym offers a free one week pass. Each class offered is around $32 so in the end this pass can value more than $200.
Crunch Fitness (Locations): With over 200 scattered across the nation, you can ask for a 7 day pass for this gym.
Eos Fitness (Locations): Enjoy a free 7 day pass to those who are interested in checking out this gym. Amenities and monthly membership rates vary by club and membership type. Call club for details.
Equinox: Sign up online for a free visit or tag a long as a guest of someone who's a member
EQT REC Center: Get a Free 1-day pass by filling out the form below. Must be at least 18 years of age to obtain and/or use a free pass. ID required. First-time guests only. Certain conditions and restrictions may apply.
Fit Body Boot Camp: Get three free work outs when you claim your pass.
Fitness Connection (Locations): Fitness Connection give their new members a free 5 day pass to those who are 18 years or older.
Gold's Gym (Locations): Gold's Gym is a chain that offers one week passes to newcomers. However, keep in mind that this pass may vary depending on your location.
Genesis Health Club (Locations): This gym gas 47 locations in Colorado, Kansas, Missouri, Nebraska, and Oklahoma. They offer a seven-day free pass for local residents.
L.A. Fitness (Locations): They offer a free two week pass to new members to see if their gym suits you. You must be 18 years or older or at least 14 accompanied by an adult.
LifeTime Fitness (Locations): Lifetime is consider one of the higher end gyms.  Newcomers or ex members who haven't had a membership can get a one day pass to the gym. However you must be 21 years or older and must meet up with an employee before you start your free pass.
Orange Theory (Locations): Try 2 free workouts if you're a new and local resident. The second session must be booked within the first one
Planet Fitness: Planet Fitness offers a free 1-day pass in their Judgement Free Zone. Choose a location and go check it out. You can request a new one every 90 days.
Power Flex: Try out Power Flex gym with this free 3 day VIP pass. Good for first time visitors and local residents with valid i.d. only
Pure Barre (Locations): They offers classes in the ballet technique across the country and have a free one-week pass for local residents.
Retro Fitness (Locations): Retro Fitness offers new customers a 7 day free pass to their locations for you to try them out. Must be 18 years or older.
Snap Fitness (Locations): Visit one of Snap Fitness' more than 1,400 locations for a 30-day pass to try out their gym facilities. Pay $8.95 to have a "Smart Card" shipped to you, then enjoy 24/7 access to your local Snap Fitness. You must be a year-round local resident who is at least 21 years old to use this offer, and passes are limited to one per household. Current and previous Snap Fitness members are not eligible for this promotion.
Sports Club: Free 3-day pass in their Boston, New York, and Philadelphia location; 5-day guest pass in Washington D.C.
Texas Family Fitness (Locations): Texas Family Fitness offers new customers a 30 day free VIP Guest pass to their locations for you to try them out.
The N Zone (Locations): Just fill out the form and your free one-week pass will land in your email! When you are ready to get started,  just stop by the front desk to get your key tag (don't forget to bring your local photo ID).
Trophy Fitness Club (Locations): Complete the form to receive a Free 7 Day Trial at Trophy Fitness Club. After you submit this form you may pick up your pass at the location of your preference. Valid only for local residents. All information is kept strictly confidential.
UFC Gym (Locations): Though it sounds intimidating, they're open to newcomers who are willing to learn and train. They offer a free 5 day pass to people who are 18 years or older.
Workout Anytime (Locations): Get a Trial Membership good for 14 days at the Workout Anytime club of your choice. Applicant must be a first-time visitor, 18+ years of age and a local resident with a valid photo ID. Limit one pass per person per year.
X Sport Fitness (Locations): They have a sweet, seven-day free guest pass that includes access to all classes plus a free personal training session and hydromassage.
YMCA: Get a free one-day pass to on of their thousands of non-profit locations across the nation
YogaWorks (Locations): They offer a free one week pass to new clients. Classes range from pilates to yoga to high intensity interval training, depending on the location.
YouFit (Locations): Get a free gym pass and access to all of their Club amenities, equipment, classes, and trainers for a whole day.
---
Free Workout Apps
---
Map My Fitness by Under Armour7 Minute WorkoutFreeleticsJEFITClassPassNike Training Club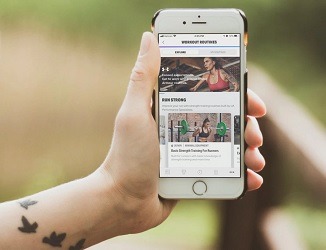 Join a fitness community and share your own progress while motivating others. Not only is it free, but you can also compete with fellow members so that everyone keeps each other accountable!
Extra Features:
It's free
Easy to track and log workouts
Build your own work out routine with access to over 800 workouts and share your routines with others.
Discover new workout routines created by Under Armour trainers.
Connect with 400+ devices to import and analyze all your data in one place.
Ability to connect Under Armour connected shoes to the app for a premium experience.
Sync with the latest apps and most wearables including Google Fit, Android Wear, Garmin, Fitbit, Jawbone, and more.
Ability to connect to MyFitnessPal.
Comes with a Premium App that allows:

Share live tracking when running, set higher goals, monitor & analyze heart rate, plus more
Annual and monthly memberships available for either $5.99/mo or $29.99 annually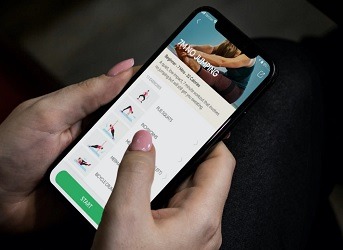 Only have 7 minutes a day to get it in? This workout app is just what you need and best of all, it's totally free and so easy to get started. You'll get to choose from your favorite workouts and each routine will even come with a video tutorial and step by step instructions so you know you'll be nailing all your forms perfectly.
Workout anywhere, anytime, and with no equipment necessary! We think the only thing easier than the 7-minute workouts is the app itself – perfectly laid out and totally user-friendly!
Extra Features:
It's free
Professionally made workouts
Workouts can be done anywhere right from your phone
Don't need equipment
Voice and video instructions for all your workouts
Workouts ranging from beginners to experts
Customize your personal workout
Compatible with Apple Health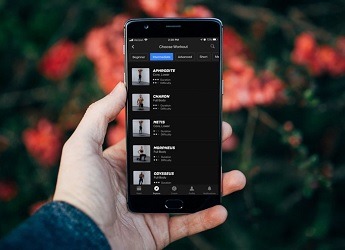 Customize your daily workouts and decide how you'd like to achieve your goals whether it's with gym equipment or using your own body weight.
This free app allows you to have access to and download free HIIT routines which you can even monitor through your Apple watch. After creating a profile, you can start your journey working out wherever, whenever!
Extra Features:
It's free!
No gym required.
Get access to digital fitness coaching.
Tailored workouts to suit your lifestyle and needs.
You can be apart of a motivating community.
Premium subscriptions are available for a deeper dive into your journey and even more involved coaching and training, starting at $34.99.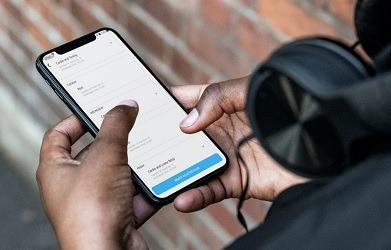 Already a gym member? This is the best app to track your current workouts or start new ones. After creating a free account, the app will get to know you by asking questions such as what time of day you prefer to work out and your preferred fitness goals.
Extra Features:
It's free
1300+ weight training exercises available.
Fully customizable routines and exercises to create daily workout programs.
Create your own fitness routines.
Workout routine database with community-created daily workout routines and fitness plans.
Track your workouts and save your best record for each exercise.
Track your lifting and body progress
Connect with and add friends to help stay motivated along with engaging with a supportive community.
Sync with Apple Health
Premium subscription available with:

Deeper Training analytics, 1100+ HD training demonstration videos, and premium training routines created by experts and more
The subscription fee is $39.99/year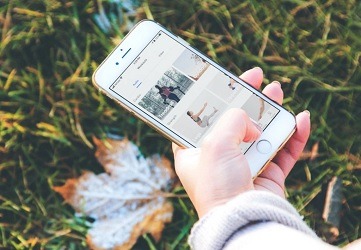 Love working out at home or on your own? This app allows you to listen or steam workouts based on what you'd like to do. From abs to arms, you can do it all—for free!
Additionally, you can upgrade to a monthly plan, you can explore local classes like barre, yoga, and so much more, plus even book a class through the app!
Extra Features:
Free to stream workouts from the app
Get a 1 month free trial to use local studio classes and gyms
Stream unlimited audio or wideo workouts when you can't make it to class
Search, find and book fitness activities near you from over 25,000 studios and gyms, including yoga, boxing, spinning, Pilates, barre, running, dance, martial arts, strength training, HIIT, bodybuilding, open gym time and more.
Connect with HealthKit to show your average heart rate and how many calories you burn in class.
Connect with your friends on ClassPass to plan workouts together.
Try classes recommended just for you based on your interests, location, and schedule.
Reviews and class ratings are visible from other ClassPassers so you know what to expect.
Pause, stop, or change your plan at any time.
Monthly memberships start at $9/mo after free-trial.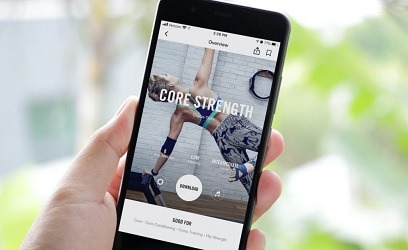 Whether you're new to working out or a stud in the gym already, you can explore up to 185 free workouts with this app that cover everything from boxing and yoga to strength training and improving your mobility and endurance. Each session is also narrated by top-notch Nike trainers.
Extra Features:
It's free
Extensive Nike Training Club workout library:

Body-part focused workouts targeting your abs, arms, shoulders, glutes, and legs
Strength, endurance, yoga, and mobility workouts
Work out times ranging from 15-45 Minutes
Beginner, Intermediate, and Advanced Levels
Low, Moderate, and High Intensity
Bodyweight only, Light, and Full Equipment
Time-based and Rep-based options

Daily personalized workout recommendations
Sync with Apple Watch and Apple Health
Track what you do with ease
Premium subscriptions are available starting at $14.99/mo or $119.99 annually.
---
Bottom Line
Let this year be your year. Take advantage of all these free passes and/or programs that you can sign up for to live the healthy active life you've always wanted to.
You can get several months of gym memberships if you add up all the different free passes you can get from these gyms. Don't miss out on these opportunities!
If you're looking to come up with some cash to start your fitness journey, check out these bank bonuses – be sure to pay with a credit card that offers points/cash back so you can maximize your savings!
Bank Offers You May Like


See our best bank bonuses updated daily to earn up to $1,000 in free money. Find popular checking offers such as Chase Bank, U.S. Bank, TD Bank, Huntington Bank, Axos Bank, Discover Bank, and BMO Harris Bank. See our best rates for Savings and CD.

FEATURED BANK PROMOTIONS


PROMOTIONAL LINK
OFFER
REVIEW
Chase Business Complete BankingSM
$300 Cash

Review

Chase Total Checking®
$200 Cash

Review

BMO Harris Premier™ Account
$350 Cash

Review

BMO Harris Smart Advantage™ Account
$200 Cash

Review

BMO Harris Smart Money™ Account
$200 Cash

Review

U.S. Bank SmartlyTM Checking
Up to $600 Cash

Review

U.S. Bank Business Checking
$500 Cash

Review

Citi Priority Account
Up to $2,000 Cash Bonus
with required activities.

Review

Citigold® Checking Account
Up to $2,000 Cash Bonus
with required activities.

Review

Discover Online Savings Account
Up to $200 Cash

Review

Chase Private Client
$3,000 Cash

Review

J.P. Morgan Self-Directed Investing
Up to $700 Cash

Review

Chase College CheckingSM
$100 Cash

Review

Chase Secure BankingSM
$100 Cash

Review

SoFi Checking and Savings Account
$275 Cash

Review

Fifth Third Bank CheckingSM
$275 Cash

Review

Huntington Bank Unlimited Plus Business Checking
$1,000 Cash

Review

Huntington Bank Unlimited Business Checking
$400 Cash

Review

Huntington Bank Business Checking 100
$100 Cash

Review

Live Oak Bank Business Checking
$300 Cash

Review

TD Bank Beyond Checking
$300 Cash

Review

TD Bank Convenience CheckingSM
$200 Cash

Review

First National Bank Checking
$400 Cash

Review

PSECU Checking
$300 Cash

Review

Axos Bank Rewards Checking
$100 Cash

Review

Axos Bank Basic Business Checking
$200 Cash

Review

Axos Bank Business Interest Checking
$200 Cash

Review

Axos Business Savings
$200 Cash

Review

Axos Self Directed Trading
$250 Cash

Review

TradeStation
$150 Cash

Review

Western Alliance Bank 12-Month CD
5.01% APY

Review

Sallie Mae Bank 27-Month CD
4.85% APY

Review

Western Alliance Bank High Yield Savings
4.50% APY

Review

Sallie Mae Bank 14-Month No Penalty CD
4.40% APY

Review

CIT Bank Savings Connect
4.20% APY

Review