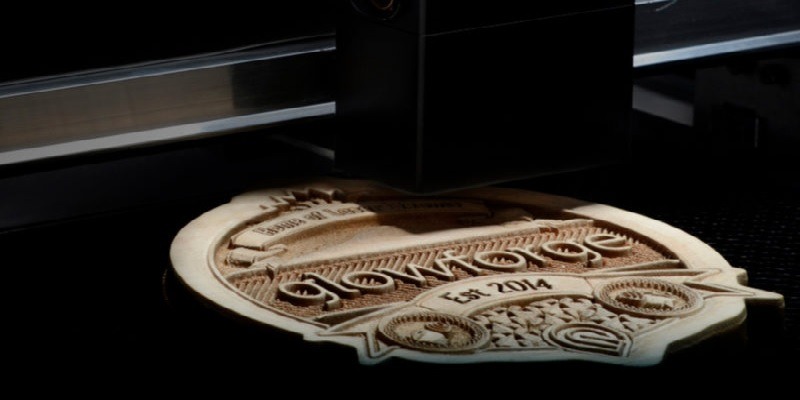 At the moment, Glowforge is offering up to $500 off their 3D laser printers when you use a referral link to make your purchase. You can also earn up to a $600 bonus credit, or $500 in bonus cash, as part of their referral program for each of the successful refer to the 3D laser printer brand. See other referral deals here.
What does Glowforge products make? They make desktop laser printers that cut, create, and engrave lovely and amazing products at the push of a button. Keep reading for more information on Glowforge units and their current offers.
---
Up to $500 Off A Glowforge 3D Laser Printer
You can enjoy up to a $500 discount on a Glowforge 3D laser printer when you make a purchase with a referral link.
This is how the discount break down:
Save $500 on a Glowforge Pro
Save $250 on a Glowforge Plus
Save $100 on a Glowforge Basic
Note: We do not have a referral link. However you can leave your referral links in the comment section below
---
Up to $600 Referral Credits
Currently, you are able to get up to $600 in bonus credit for every person what uses your unique referral link along with their purchase of a Glowforge unit.
This is how the discount break down:
Glowforge Pro: give $500, get $600 in Glowforge credits or $500 in cash
Glowforge Plus: give $250, get $300 in Glowforge credits or $250 in cash
Glowforge Basic: give $100, get $120 in Glowforge credits or $100 in cash
There is a maximum amount of $6,000 of referral credits that you can earn. Cash payments are made via check or electronic payment.
Click to see their referral program terms.
---
Glowforge 3D Laser Printers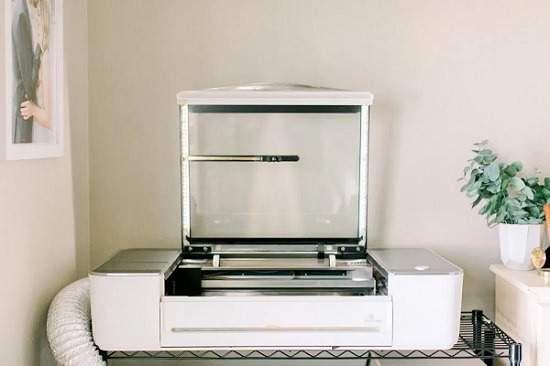 Glowforge makes amazing machine that work like a 3D printer but with features that allow laser cutting abilities. It is easy to use too. You simply create a design on the computer or use their premade made, and then upload them to the web-based site. Afterward, just choose your material and your desired process. Finally, send it to the printer.
All three of the Glowforge units has features that allow a simple setup, autofocus and 3D engraving, web-based software, the ability to work with hundred of materials, and a live camera to preview your work.
Glowforge Pro
The Glowforge Pro is a machine that allows you to use infinitely long materials that allows you to print enormous object, like furniture. You can even print all day if you need or want with its upgraded solid-state cooling. The laser is very advanced with 45 watts and cuts up to 20% faster, with a top engraving speed up to 3x faster than the Glowforge Basic. The unit comes with a 12-month warranty.
Regular Price: $5,995
Referral Price: $5,495
Glowforge Plus
The Glowforge Plus allow you with an upgraded components and a top engraving speed up to 2x faster then the Glowforge Basic. This unit comes with a 40W laser and a 12-month warranty.
Regular Price: $3,995
Referral Price: $3,745
Glowforge Basic
The Glowforge Basic allows you to create prints on dozens of materials. The same as the other Glowforge units, the Basic uses onboard camera and a powerful laser. The combined features allow you to easily make products at home. This unit comes with a 40W laser and a six-month warranty.
Regular Price: $2,495
Referral Price: $2,395
(click the link above to learn more about Glowforge units)
---
Bottom Line
If you been thinking about making your own 3D engravings and objects with precision then the Glowforge 3D laser printer is the right choice for you!
They offer three different units with amazing feature at an affordable prince. Be sure to get one today to start designing.