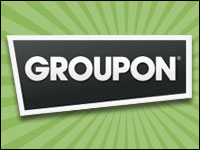 For those of you who are Groupon users with expired coupons that were purchased between November 2008 and December 2011, you can now file a claim form via email to get some of the money back(possibly to be reinstated at original value or request a cash refund on those Groupons).
From the website:
"Groupon Inc, which runs the world's largest online coupon site, has agreed to an $8.5 million settlement of nationwide litigation alleging the expiration dates on its coupons are illegal."
What to do:
Log into Groupon,
Click 'my groupons' and change the value next to 'show' from 'Active' to 'Expired'. This will show a full list of qualifying Groupons. You can also print out the voucher from here which is required for the submission.
Fill out the file form and email to claims@grouponvouchersettlement.com
If you ever have a problem with an expiration date, simply send them a message online in your account that you don't want the service or that you are having problem booking the date etc. They promise to give you a full refund with no questions asked with their Groupon Promise of "If the experience using your Groupon ever lets you down, we'll make it right or return your purchase. Simple as that."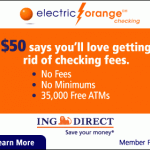 ING Direct Checking is offering $50 bonus promotion after making 3 card purchases or Person2Person Payments within 45 days of account opening. Your $50 bonus will automatically be deposited into your account on day 50. With over 35,000 free ATMs to use, there is no minimum or monthly fees with your Direct Checking account. Your money is FDIC-insured with high earning interest. In addition to your free MasterCard Debit Card with free Online Bill Pay, account holders can use their mobile app or your computer to deposit checks from anywhere with CheckMate.