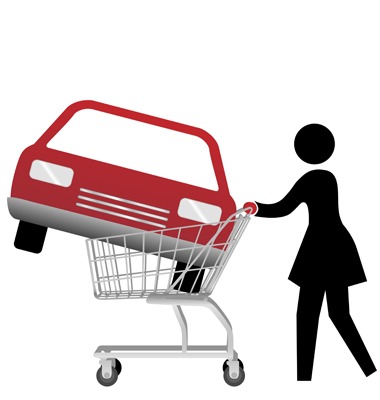 Buying a brand new car can be incredibly stressful along with all the haggling. We all want to purchase new cars below invoice cost from the dealership, which is the cost that the dealer actually pays to the manufacturer. The sticker price, which is often the MSRP, is usually marked up between 10-15% above the invoice price. This will give you some leeway to negotiate down to as close or under the invoice price as possible. Below are some steps to help you deal with the stress and save you money and time.
How To Buy A Brand New Car At Lowest Price:



Find the best rate and prequalify for a car loan. I suggest you go to a local credit union(usually the best rate). Then your current big bank or an online bank. It should be no more than 1.49% APR since you can get it from DCU Bank(up to 65 months) or Penfed(up to 36 months). Anyone can join DCU bank by joining Reach Out For Schools or join Penfed such as Red Cross volunteer, etc. If you get funding from anywhere else other than the dealer, then it's known as a CASH DEAL. If you can pay everything cash, then this is a CASH DEAL.
Use the Internet to do your research on which car you want and dealer cost of the vehicle. Some best sites include Edmunds.com, KBB.com (Kelley Blue Book) and NADA.com which offer great tools that will help you determine the value. Find out all the current specials such as $5000 OFF MSRP, $2000 Loyalty, manufacturer's incentives, etc.
Be sure to know the car model you want. Pick the color, features, and packages you must have. Then you can be flexible with the rest of the features. Go to the car dealership and test drive. However, don't negotiate with them. Simply walk out and tell them you are not interested.
Shop online for instant price quotes. Go to CarsDirect.com, truecar.com, overstock.com, zag.com, or cars.com and search for the exact New Model of your car. You will know the cheapest price they are currently selling for.
Look up all the car dealerships around your zip code within a 500 miles radius to find the dealerships with the largest volume. You should gather at least 20 dealership and find out the person responsible for Internet or fleet sales along with their email addresses. If they are hundreds of miles away, include what their shipping options are and send them an email "BCC everyone" (DO THIS THE LAST WEEK OF THE MONTH) separately like below:


Hi,                                                                                                                                                                                                                                                                                                   I am very interested in purchasing the car below: 2015 BMW 528i, Exterior –  Black Sapphire Metallic, Navigation, and Sport Package.                                                                                                                             I can be a little flexible with the exterior color and be sure you have or can get this car through a dealer trade. I'm a SERIOUS BUYER and will be paying fully in CASH.  My zip code is 12345 for pricing calculations. I need you to provide me with an out the door(tax and title fee) quote by tomorrow the latest since I'm looking to get this car by the end of the week.                                                                                                                                                                                                                              I will need your phone number to contact you. For your information, I'm request pricing from many of your competitors so be sure to provide me with the lowest quote possible. Be sure the out of the door price is approved by the Manager.   I'm ready to buy and I do not wish to waste anyone's time.                                                                                                                                                                                        Thank you for your time,                                                                                                                                                                                                                                    Hustler

Trying to make deals at the end of the month or the end of the Quarter work to your advantage since dealerships need CASH to run their business. They have quota to meet and expenses to be met. Hence, you can sense a little more desperation. If you are doing a CASH DEAL and ready to sign in the same day, then do it the last day or two of the month since this will work greatly to your advantage.
Once the offers start to pour in, take some time to think it over. Don't make a fast commitment and wait for all the offers to come in. Pick some of the top offers and time to negotiate further. Give them a call and get them to lower the price some more. This is a sale, hence they will fight for your business. Remember, CASH is King and they need you more than you need them.