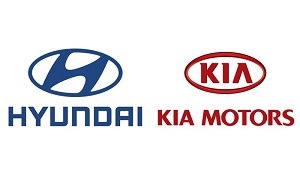 Hyundai and Kia have been overstating the MPG value of their cars produced between 2011 and 2012. The two companies have vouched to make it up to the car owners by paying them the additional fuel costs as per the individual mileage difference.
Posting False Fuel Economy
Hyundai and Kia are two very popular international car manufacturers that have managed to produce a vast line of impressive cars. However, both these automakers have been guilty of misleading people by posting false fuel economy on the stickers found in the window of the vehicles. This is a practice that has started back in the early 2011. Therefore, it is expected of them to make Hyundai and Kia(2011-2013) reimbursements for overstated MPG or Miles Per Gallon to all those customers who have purchased the cars under the impression that the false fuel economy was true. And this is definitely not just a small amount, considering the fact that these are international automakers. The two companies have managed to sell a combined 900,000 cars from the year 2011 to present, thus they are required to provide millions of dollars in order to compensate their clients who were misled by the false MPG.
Baller's Tip On Gas Saving: The PenFed Visa® Platinum Cash Rewards Card is offering an amazing 5% cash back on ALL gas purchases and 1% on all other purchases, making it one of the best cash rewards gas cards out there. No annual fee!
So what do the two companies have to say about this entire incident? According to the current CEO of Hyundai, Mr. John Krafcik, the reason why they have posted false fuel economy is because of 'procedural errors' in testing. He also apologized for the discrepancy and errors in estimation. The cars that are going to be launched in the next year, i.e. 2013 are going to have reduced EPAs. These cars are the 2013 Hyundai Elantra, Accent and Veloster. Instead of the usual or false 40 mpg, these cars would have either 37 or 38 mpg. About thirty five percent of the 2011-13 Hyundai car models which have been sold through October would have to go through correction in terms of their MPGs.
Reimbursements for Overstated MPG
The news that these two Korean automakers were claiming false mileage was announced to the public by the United States Environmental Protection Agency. The two companies have printed out new window stickers that contain the right MPG for their cars. As far as errors in the EPA for Kia cars are concerned, the one with the biggest difference in EPA is Kia Soul. The manufacturer claims that the car's fuel economy is 35 mpg in case of highway but this is false. The real MPG is only about twenty nine. This is definitely a huge difference considering other errors are just of one or two mpg.
If you own a 2011-2013 Hyundai or a 2011-2013 Kia, you can get paid for the additional fuel costs on your vehicle! The Korean car company is paying for additional fuel costs as per the individual mileage difference.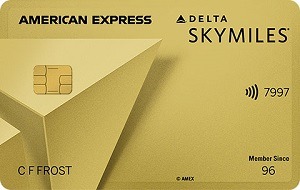 The Delta SkyMiles® Gold American Express Card offers 40,000 bonus miles after you spend $2,000 in purchases on your new Card in your first 6 months.

Earn now. Travel when you're ready. After you spend $10,000 in purchases in a calendar year, you will receive a $100 Delta Flight Credit on your Card to inspire your next travel.

You'll earn:
• 2X Miles on Delta purchases at restaurants worldwide, including takeout and delivery in the U.S., and at U.S. supermarkets
• 1X mile for every eligible dollar you spend on purchases.

There is a $99 annual fee, however, there is a $0 introductory annual fee for the first year (See Rates & Fees). Now, you'll get get more savings with your first checked bag for free on Delta flights.

Terms Apply.