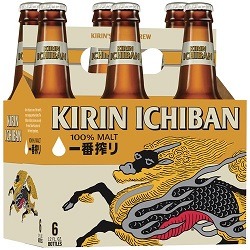 Those that bought Kirin Ichiban beer or Kirin Light beer between October 25, 2009, to December 17, 2014 may be entitled to up to $12 with no proof of purchase or up to $50 with receipts. The class action lawsuit against Anheuser-Busch Cos. LLC alleges the company gave the impression its Kirin Ichiban beer is brewed and imported from Japan, whereas it was made in the United States.

Kirin Beer $50 Class Action Lawsuit Settlement:
Claim Form Deadline: 6/15/2015
Who's Eligible: All consumers who purchased Kirin Ichiban beer or Kirin Light beer brewed and sold by Anheuser-Busch in the United States for personal, family, or household purposes and not for re-sale from Oct. 25, 2009 through Dec. 17, 2014.
Estimated Amount: Up to $50 with receipts. Up to $12 without receipts
Proof of Purchase: No
Case Name & Number: Gustavo E. Olivia, et al. v. Anheuser-Busch Companies LLC, Case No. 13-033620 CA 01
Busch has agreed to now print the following statement: "Brewed under Kirin's strict supervision by Anheuser-Busch in Los Angeles, CA and Williamsburg, VA." However, they deny the allegations in the Kirin class action lawsuit but agreed to settle the class action lawsuit to avoid the cost and risk of trial. See our full list of Class Action Lawsuits Settlement!