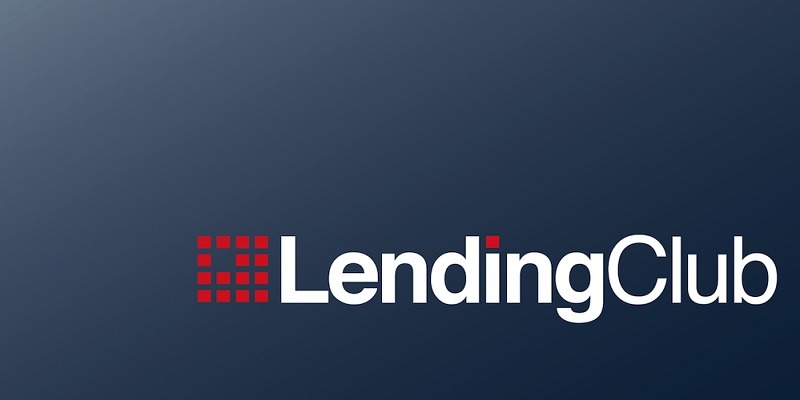 Save thousands and pay off your high interest debt with a low, fixed rate loan from LendingClub. As a peer to peer lending service, you can can get a higher rate of return compared to many other traditional fixed income investments.
If you frequently fly with United Airlines, then LendingClub is currently offering United Airlines customers to earn up to 100k miles. With every $1 you invest in LendingClub, you can earn 1 United MileagePlus mile!
You can also get $3,000 back in cash for a no fee IRA account! When you transfer money into the account you will earn cash back.
In addition, you have some ability to manage the risks; you get to determine which loans you want to approve and deny. There's a lot more to this and it's quite interesting so check it out!
FEATURED PERSONAL LOANS

PROMOTIONAL LINK
LOAN DETAILS
REVIEW
PersonalLoans
Loan Amounts:
Up to $35,000

Loan Terms:
3 - 6 years

Current Rates:
5.99% - 35.99%
Review
SoFi
Loan Amounts:
Up to $100,000

Loan Terms:
3 - 7 years

Current Rates:
See Current Rates
Review
LendingTree
Loan Amounts:
Up to $35,000

Loan Terms:
1 - 5 years

Current Rates:
5.32% – 36%
Review
Lending Club
Loan Amounts:
Up to $40,000

Loan Terms:
3 - 5 years

Current Rates:
6.95% - 35.89%
Review
Prosper
Loan Amounts:
Up to $40,000

Loan Terms:
3 or 5 years

Current Rates:
6.99% - 35.99%
Review
United Airlines 100k Miles Offer
Right now, LendingClub has a special offer that lets you earn 1 United MileagePlus miles for every $1 you borrow at LendingClub!
How To Earn The Miles:
This offer is only available to new LendingClub customers
New customers need to deposit a minimum of $2,500 in order to qualify
You have to have a preexisting United Airlines MileagePlus account activated
The offer is up to 100,000 miles only
LendingClub $3,000 Bonus
For a limited time, you can earn up to $3,000 in cash for a no-fee IRA account. If you invest at least $5,000, you can get your fees waived for the first year.
| | |
| --- | --- |
| Transfer Amount | Cash Bonus  |
| $100,000+ | $3,000 |
| $50,000 – $99,999 | $1,500 |
| $25,000 – $49,999 | $750 |
| $10,000 – $24,999 | $300 |
| $5,000 – $9,999 | $150 |
LendingClub Information
| | |
| --- | --- |
| Lender | LendingClub |
| APR | 6.95%–35.89% |
| Loan Amount | Up to $40,000 |
| Term Length | 3 or 5 years |
| Origination Fee | 1% to 6% |
| Late Fee | 5% or $15 |
| Minimum Gross Income | $79,145 |
| Minimum Credit Score | 700 |
| Repayment Options | 36-60 Monthly |
LendingClub Personal Loan Eligibility
To qualify for a LendingClub personal loan, all applicants must have:
A minimum credit score of 700 or above
At least 3 years of credit history
An average minimal income should be about $79,145
A low debt-to-income ratio less than 12%
Pros and Cons of a LendingClub Personal Loan
ProsCons
You don't need to own a home to apply.
The application is simple and easy to follow.
Initial credit check will not affect your credit score. However when your loan is approved, it will show up on the report.
When approved, funding takes as little as three business days.
You can get higher returns than other types of traditional fixed income investments.
A personal loan from LendingClub can be used towards small business, debt consolidation, home improvement, medical bills and other special occasions.
If you have excellent credit score, your APR can be as low as 6.95%.
There are no prepayment penalties so you can pay your loans early.
LendingClub reports your payments to major credit card bureaus to help rebuild your credit.
Unfortunately, LendingClub is not available in all states. LendingClub is not available in Iowa.
LendingClub actually doesn't allow their funds to be used towards student loans, so students would not really be interested in them.
You are only limited between either a 3 year term or 5 year term.
There's an origination fee from 1%-6% which is deducted from your funds.
There's a checking processing fee of $7, so it's better to pay online.
How To Apply For a LendingClub Personal Loan
To be approved, you:

Should not have more than 5 hard inquiries on your credit report in the last 5 months.
Should have at least 2 revolving accounts open. This could be a normal credit card or a store credit card.
Should have a credit history of at least 3 years.
Your credit score should be at least 700.
You must not have a debt to income ratio of more than 12%, excluding mortgages.
You must be employed and be able to verify your income.
Bottom Line
LendingClub can be a great tool for borrowers, helping them get out of debt quickly. Overall, if you can receive a loan that has a low interest rate, then give it a shot! You can see your rates online for free so definitely check it out.
If not, then see our entire list of ways to Save Money Online!
Are you interested in this personal loan from this lender? Please let us know in the comment section below on your experience!
If you want to search for more options on taking out the best personal loan, check out our full list of Best Personal Loans.
(Visit LendingClub for more details)