For current customers, Marlborough Savings Bank will pay you a $50 bonus when you refer any new customer who opens a primary checking account with them.
Marlborough Savings Bank Checking Review: $50 Referral Bonus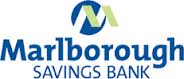 If you know anyone who is looking to switch banks or someone who needs to open a new checking account, start telling them about Marlborough Savings Bank and get rewarded for your referral!  Marlborough offers free checking accounts and when you fill out a referral card and share it with your friends and family, have them bring in the referral card to open a new checking account.  You will earn a $50 bonus for referring them as a new customer to Marlborough.  Check out this Marlborough Savings Bank Refer A Friend Promotion for more details.
Availability: Marlborough Savings Bank is located in Massachusetts in the cities of Marlborough, Northborough, Southborough, Sudbury, and Westborough.
How to Earn Your $50 Referral Bonus:
You  must be an existing Marlborough Saving Bank customer with an existing Marlborough Savings Bank checking account to qualify for this bonus.
The referring member will need to download, print, and complete the Refer-A-Friend card and give it to friends and family.
The newly referred customer must present this referral card to a branch representative at the time of account opening and must open any checking account with Marlborough in order for the referral to qualify for this bonus.
Minimum balance to open any checking account is $25.00 and minimum to earn any stated APY is $10.00.
The new account must remain open for a minimum of 30 calendar days before bonus is paid.
You are not eligible if you are or were an owner of a Marlborough Savings Bank checking account that is now open or has been closed within the last 90 calendar days.
Marlborough Savings Bank will deposit this bonus into a checking account belonging to the 'referred by' party after 30 calendar days of the referred customer's account opening.
Limit one new account per household that qualifies for this promotion.
Employees of Marlborough Savings Bank may not qualify for this offer.
This offer cannot be combined with any other offer.
Start spreading the word with your network of family and friends and share your experience as a current customer of Marlborough Savings Bank.  When your referral(s) open a new checking account, you will earn a $50.00 bonus!
Take a look at other bank bonus promotions nationwide!