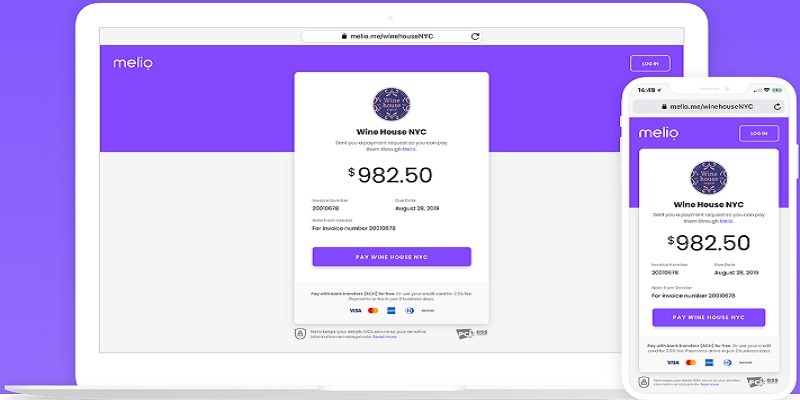 Here you'll find all the latest Melio promotions, bonuses, deals, and more!
If you're a business owner who wants a new way to manage all your business transactions, Melio is the service for you! With Melio, you will be able to organize all of your business payments all from one place. Whether it's keeping track of your credit card expenditures or scheduling payments to vendors, Melio has you covered.
About Melio
---
Melio is more than just an efficient accounts payable tool. It is a service that helps small businesses keep up with their business. The business to business payment experience not only saves time but also improves cash flow from your business. This allows the business owners to focus on their customers.
---
Current Melio Promotions
---
Get $2,500 of Fee-Free Payments
Valid through June 31, 2020 or for the first 5,000 users, Melio is offering an opportunity for new customers to get $2,500 of Fee-Free Payments! This is a great deal if you're a business owner trying to pay bills, vendors, or want to restock your inventory. Promotion is only valid for new users, so be sure to take advantage today!
Promotions: Get $2,500 of Fee-Free Payments
When it expires: June 31, 2020
Availability: New customers. First 5,000 users.
Terms & Conditions: Valid for new users only. Until June 31, 2020 OR up to 5,000 users. Promotion is only valid for new users. YMMV for current existing members. Additional terms and conditions apply. Exclusions may apply.
(Visit the link above to learn more about the promotion)
---
Bottom Line
Made for businesses of all shapes and sizes, Melio offers a easy to use platform that keeps all of your business transactions and payments in one place. They offer both a website and mobile application so you can keep track of all of your business expenditures wherever you go. For more posts like this check out more ways to save money using credit card bonuses!