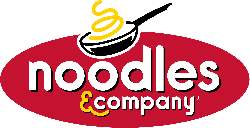 If you sign up for Noodlegrams from Noodles & Company, you can get a FREE sweet treat for your birthday! As a member of Noodlegrams you will have access to exclusive news, offers, and coupons throughout the year. This is a great chance to get free food and learn about more promotional deals from Noodles & Company.

Noodles & Company Birthday Freebie:
Loyalty Program: Noodlegrams
Availability: Nationwide (find locations)
Birthday Freebie: Free sweet treat (e.g. rice crispy treat)
Signup Freebie: None
Requirements: None, simply join for your free food!
Bottom Line:
Check out this opportunity to get a free rice crispy treat after joining Noodlegrams! As long as you are a Noodlegrams member, you will receive a coupon for a free sweet treat for your birthday. Find ways to earn even more Birthday Freebies!