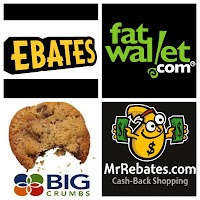 On this site, not only will you learn to make more money, but you'll learn to stretch the dollar further. Getting a $100 bonus is the same as getting a 10% discount on a $1000 purchase. Whatever your purchase may be, always ask yourself "Can I get a discount or apply a coupon or get maximum cash back?"
I'm sure everyone here do online shopping. For all future purchases, make sure to use online cash back shopping sites. It only take less than a minute of your time and you get cash back from 1% to 30% depending on the store. Then pay your purchases with a Barclays Arrival World MasterCard($440 bonus), a new premium card with 2.2% cash back towards travel due to the card's 10% redemp­tion rebate!
Online Cash Back Shopping: Stretch the Dollar Further!
Go ahead and sign up for these four sites:
ShopDiscover is good too, but you need a Discover It card. Here's a full list of online cash back shopping sites.
Whether you shop online at Sears, Home Depot, booking hotel or buying airline tickets, you can be sure to get cashback. You will need to compare which one of the above give you the highest cash back for shopping at your favorite store online.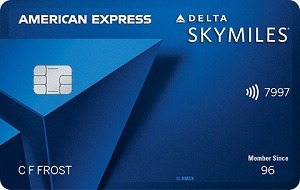 The Delta SkyMiles® Blue American Express Card offers 10,000 bonus miles after you spend $1,000 in purchases on your new Card in your first 6 months.

You'll earn:
• 2X miles per dollar at restaurants worldwide and purchases made directly with Delta
• 1X mile on every eligible dollar spent on other purchases.

In addition, you'll receive a 20% savings in the form of a statement credit after you use your Card on eligible Delta in-flight purchases of food, beverages, and audio headsets.

This card comes with no annual fee or foreign transaction fees. (See Rates & Fees)

Terms Apply.