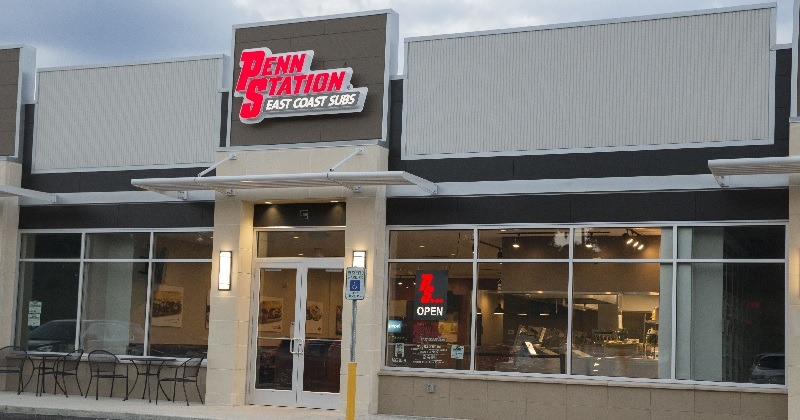 Get the latest Penn Station promotions, discount deals, and coupons here.
Are you ready to save money on food? Penn Station East Coast Subs is currently offering a coupon promotion for customers to get a buy one, get one free sub coupon valid through July 21, 2019.
Note: If you eat out often, I recommend to get the Capital One Savor Cash Rewards Card, Wells Fargo Propel card, or the American Express Gold Card to earn one of the best cash/points back on your purchases For more options, see our list of credit card bonuses.
About Penn Station
---
Penn Station is a chain of restaurants specializing in what it calls "East Coast subs." The first restaurant was opened in 1985 by Jeff Osterfeld in Cincinnati, Ohio. Currently, Penn Station has over 300 locations in 15 states.
The menu features an array of Grilled Penn Station submarine sandwiches, fresh-cut fries and hand-squeezed lemonade. All sandwiches are prepared fresh in full view of the customer using delicious hearth-baked bread, USDA Choice Steak and the finest meats, cheeses and vegetables.
---
Penn Station App
Penn Station has created an app to help you keep track of your points! These points will result in rewards that can be purchased at the restaurant. You can choose when you want to spend or save your points. There is a limit of two purchases that can go towards your points per day.
For instance, you may only use two transactions to count for your points for the day. However, you can make two purchases the next day and have those points count as well.
(Click here to learn more at Penn Station)
---
Current Penn Station Promotions
---
BOGO Coupon w/ Online Game
Right now, Penn Station is offering a promotion where you can get a BOGO Free sub coupon! All you have to do is play the game and win to claim your coupon! This promotion will expire July 21, 2019. Must present coupon upon ordering.
(Click here to learn more at Penn Station)
Bottom Line
If you live near a Penn Station East Coast Subs restaurant chain, be sure to go onto the site and grab your buy one, get one free 6-inch sub coupon! You have the option to use this coupon up until July 21, 2019, so you'll have plenty of chances to claim your coupon! If you want to save more money, check out all the ways you can do so here on HMB! Also, find out how you can eat free on your birthday with our birthday freebies!