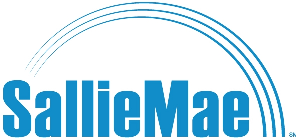 Sallie Mae now offers a 0.90% APY Money Market Account. This account offers over thirteen times the national average of most accounts in addition to many other great features!
Sallie Mae is still one of the safest places for a person to put his or her money. Why is it safe? Although no investment comes without risk, the investments that are backed by the government are less likely to not show a return on investment. The return on investment is guaranteed, at least it is guaranteed as long as the federal government remains in business. Because the federal government shows no signs of going out of business any time soon, an individual does not need to worry too much about losing money.
Since the risks of losing money have been covered, the individual's next question will be what interest rate he can expect. Much like the interest rate on bank accounts, the interest rates on money markets is flexible. It is even more flexible than the interest rates on bank accounts because the rate is not set by the Federal Reserve. The rates are determined by market conditions and how well the fund performs.
Baller's Tip on High Interest Accounts: EverBank is offering a 1.40% APY bonus rate for 6 months for first time checking account holders. This is the highest interest rate for a checking account in the country!
What are the other advantages of a Sallie Mae money market account? Like many similar accounts, an individual can use the money market account as he could use his normal savings account. He can make deposits and he can write checks. He can also transfer money to the account through various electronic transfers. The electronic transfers must be able to get the funds to an account instantly, but it still takes three to five business days for the transfer to complete. Banks and other financial institutions use this time to make any additional money off these transfers that they can. The bankers like this system. Despite its obvious flaws and inconveniences, it is not likely to change any time soon.
Sallie Mae Account Features:
A rate that's 13X the national average
Check writing directly from your account
No minimum balance and no monthly fees
No tiered interest rates
Easy online account management, 24 hours a day
An account that's FDIC Insured, for your peace of mind
A customer who wants to open a Sallie Mae money market account may wonder where to turn. The most obvious place to start is at the Sallie Mae website. The website lets the visitor access a number of services. Some of these services are student loans, college payments, and even opening a money market account. A person who chooses to open a money market account should read the prospectus information carefully. Sign up for a Sallie Mae Money Market Account today and receive 0.85% APY!

Keep up with Hustlermoneyblog's table of the best bank rates in the country!


• You're eligible for up to a $3,000 bonus when you open a new Chase Private Client CheckingSM account with qualifying activities.
• Speak with a Private Client Banker to open your Chase Private Client Checking account today. Schedule your meeting at your nearest branch or over the phone.
• Priority service for everyday banking. Receive personalized attention from a dedicated Chase Private Client Banker who is ready to help you.
• Earn $1,000 when you deposit $150,000 or earn $2,000 when you deposit $250,000 or earn $3,000 when you deposit $500,000.
• No ATM fees worldwide.
• No Chase fee on incoming or outgoing wire transfers.
• Enjoy higher limits on Chase Private Client debit card purchases and ATM withdrawals, as well as higher Zelle® and Chase QuickDepositSM limits.
• Deposit products provided by JPMorgan Chase Bank, N.A. Member FDIC. Deposit products are FDIC insured up to the maximum amount allowed by law.