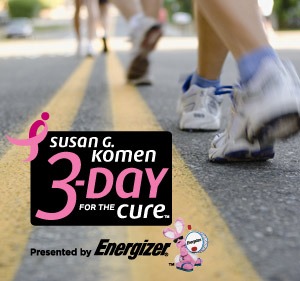 My good friend, Thuy, is taking an amazing journey in the fight to end breast cancer. We here at Hustler Money Blog fully support her cause to raise fund for the Susan G. Komen 3-Day for the Cure. Money raised from the Susan G. Komen 3-Day for the Cure™ are invested in breast cancer research and community programs.
I humbly ask all my readers to consider making a donation to the foundation using the link below.
https://www.the3day.org/goto/thuy
Another way to make a donation is by calling 1-800-996-3DAY using the  participant ID 5154367.
As an incentive for you to donate, I will personally match dollar for dollar(matching will be up to $200 total) to Thuy's Susan G. Komen fundraiser. If you do make a donation, please comment in this post with the donation amount. Again, Thank You from the bottom of my heart for supporting such a worthy cause.
Hustler