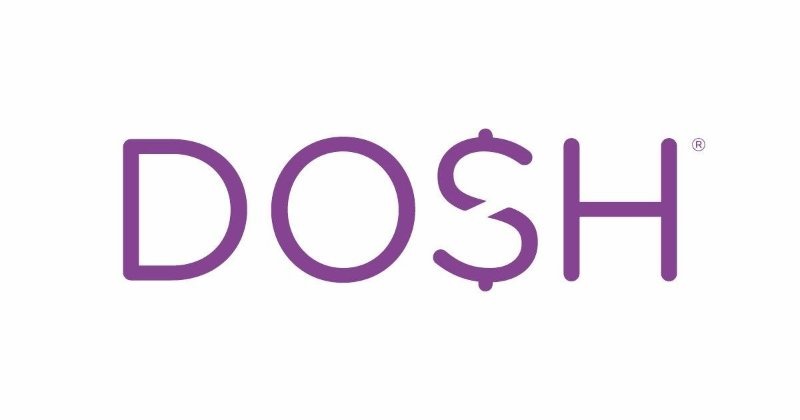 For those that love earning money, cashback is a great option to look into. If you've never heard of the cashback app, Dosh, you're in for a treat. Dosh lets you link your cards so you can spend normally while being able to earn extra cash on the side. Dosh is having a holiday referral where you can earn $15 for every referral. Every time someone signs up for Dosh and downloads the app with your referral link, links their card to the app, the $15 will be added into your account every time. Those who sign up will also get a sign up bonus which is $7. You'll earn an additional $1 per card that you link as well. This is only available until January 21, 2018. Afterwards, you then can transfer your Dosh money into your actual bank account which will take 2-5 business days.  Hurry today if you want to earn some cash back fast!
Dosh Holiday Referral Promotion:
Promotion: Earn $15 per Referral + $7 Sign Up Bonus
Expiration: January 21, 2018
Availability: Your friend must sign up and download the app with your referral link
Terms & Conditions: referral is only valid when your friend completes the process.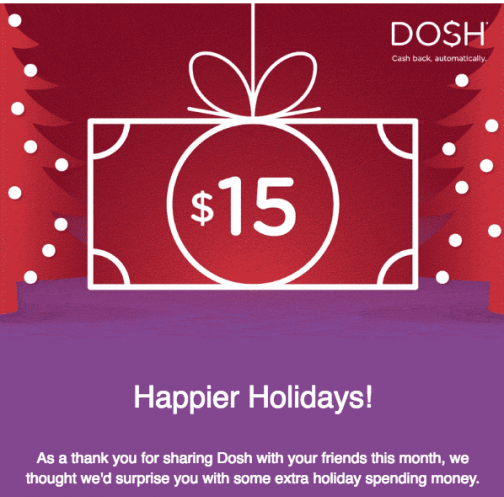 How To Receive Extra Dosh Money:
Sign up with Dosh is you have not for a $7 sign up bonus or you can sign into your account if you've already created one.
You can scroll down to the bottom of the promotional page and click on the "refer a friends" button.
It'll then guide you to download their app.
Once you have the app downloaded, you should be able to open your referral link under your account settings.
You then can copy that link and send it to whoever you want to earn the $15 referral bonus.
They must link their card to finish the process and you'll receive the $15 bonus!
Bottom Line: 
Earning bonuses actually do make a difference because you're earning money without doing much work. With Dosh, you'll automatically get $7 when you sign up and you can earn $15 per referral that is completed. Send your referral link to your friends. Once they sign up and download the app with your link, the $15 will be added to your account. This must be done before January 21, 2018 if you want the bonus to be valid. Refer a friend today! Check out more tips to save money on HMB.