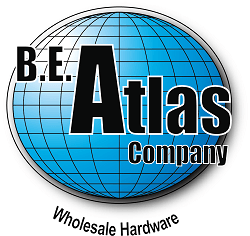 If you are one of the few individuals who still owns a Fax machine or if you are a business who received unsolicited fax advertisements from B.E. Atlas Company, you may be eligible for a potential award from the B.E. Atlas Fax Advertisements Class Action Lawsuit! According to the lawsuit, B.E. Atlas Company is allegedly responsible for sending out these unsolicited fax advertisements that violates the Telephone Consumer Protection Act or TCPA. These fax advertisements implemented by an illegal junk fax advertising program set up in order to in order to promote the sales of its property, goods and services all without the owners consent. B.E. Atlas denies that they violated the TCPA but have agreed to settle the lawsuit to avoid the burden and expense of ongoing litigation. If you're eligible, submit a claim form to receive your potential award by March, 27, 2018!

B.E. Atlas Fax Advertisements CAL:
Claim Form Deadline: 03/27/2018
Who's Eligible: Anyone who received a successful transmission of at least one fax sent on behalf of B.E. Atlas in one or more of the fax broadcasts transmitted by WestFax Inc.
Estimated Amount: To be decided
Proof of Purchase: None Listed
Case Name & Number: Craftwood Lumber Company, et al. v. B.E. Atlas Company, et al., Case No. 1:16-cv-07865, in the U.S District Court for the Northern District of Illinois, Eastern Division

How to File a Claim:
Head on over to the B.E. Atlas Fax Advertisements Claim Form.
Read over the claim form to see if you are eligible.
Complete the claim form with your info.
Submit your claim form to receive your potential award!
Bottom Line:
Fax advertisements are no fun to receive but you can make it fun by earning some cash back! If you received fax advertisements from B.E. Atlas Company you may be eligible to benefit for a potential award from the B.E. Atlas Fax Advertisements Class Action Lawsuit. If you never consented you should never be receiving fax advertisements that waste your time. Once you have checked that you are eligible make sure to send in a filled claim form by March 27, 2018! If you are interested in other potential lawsuits check out the Class Action Lawsuit Settlements to find other ways to earn back some cash!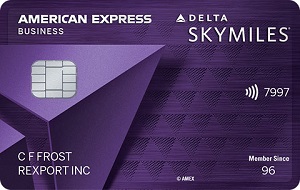 The Delta SkyMiles® Reserve Business American Express Card offers 70,000 Bonus Miles after spending $5,000 in purchases on your new Card in your first 3 months of Card Membership.

Save 15% On Award Travel With TakeOff 15. Card Members now enjoy savings on Delta flights. Not applicable to partner-operated flights or to taxes and fees.

You'll earn 3X miles on every dollar spent on eligible purchases made directly with Delta.; 1X mile on every eligible dollar spent on purchases.

With complimentary access into Delta Sky Club, you can relax before your Delta flight, or find downtime between connections.* You'll also receive two Delta Sky Club One-Time Guest Passes each year so you can share the experience with others when you're traveling together. *Effective 2/1/25, Reserve Card Members will receive 15 Visits per year to the Delta Sky Club; to earn an unlimited number of Visits each year starting on 2/1/25, the total eligible purchases on the Card must equal $75,000 or more between 1/1/24 and 12/31/24, and each calendar year thereafter. Once all 15 Visits have been used, Eligible Card Members may purchase additional Delta Sky Club Visits (including Grab and Go) at a per-Visit rate of $50 per person using the Card.

This card does carry an annual fee of $550 (See Rates & Fees). However, there are no foreign transaction fees.

Terms and limitations apply.